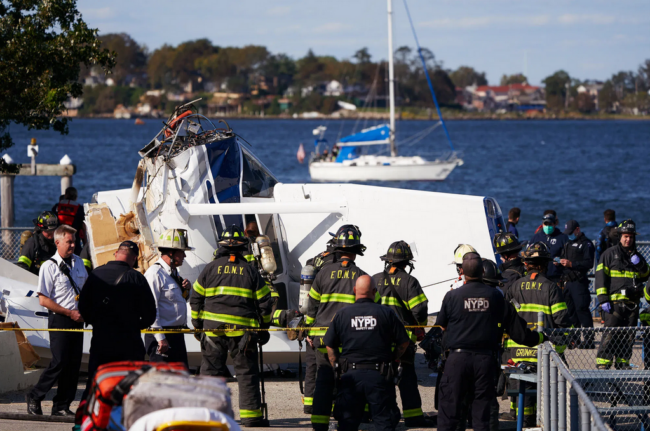 This story comes out of Queens, New York where the NY Post reported that a single-engine seaplane crashed leaving one dead and three others hospitalized.
The incident happened Sunday October 4 when the aircraft crashed into a pier near the Throngs Neck Bridge.  Fortunately, there happened to be some PWC riders in the area who leaped into action and assisted the victims.
One of the riders interviewed was Jarrett Schupak, who was actually treated for minor injuries himself after apparently jumping onto land and hopping over a fence in order to help the plane crash victims.
Details are still coming in and according to the Federal Aviation Administration, the crash is still under investigation to determine the cause.
For more details on the incident and to view the full story, visit nypost.com.  Photos courtesy of N.Y. Post:  G.N. Miller, James Keivom, Robert Stridiron.