[Editor's note: This event coverage was submitted months earlier and somehow fell through the cracks. We have profusely apologized to Ally for the tardiness and now apologize to you, the reader. Enjoy the report and awesome pics. We promise to be better next time. –K]
The wait is officially over, folks. For the first time since World Finals 2020, closed-course racing finally returned to the West Coast region, put on by none other than the infamous "red-shirt" Jet Jam Racing crew, and organized by the newly-founded sanctioning organization, AWSA (American Water Sports Association).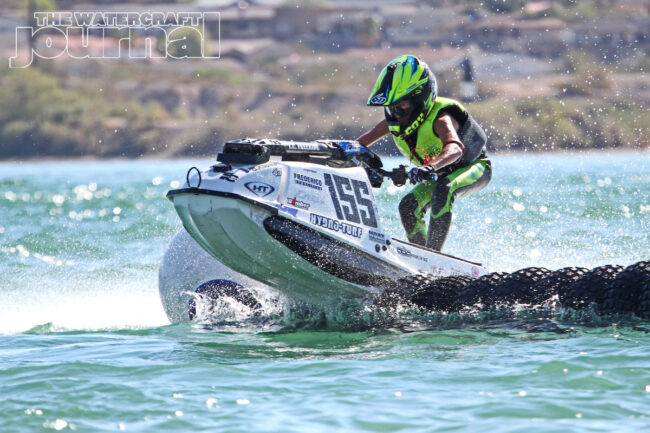 Hosted by one of the hottest venues in Lake Havasu City, The Nautical Beachfront Resort, racers and their families where accommodated with stunning beachfront rooms and wonderful service. And with The Turtle Beach Bar having the best views of the course, Havasu locals and spring-breakers flocked to the race site to enjoy a cool drink and see racing back in action!
With almost the entire 2020 race season cancelled or postponed due to COVID-19, racers were eager to get back behind the starting band, and the amount of entries that registered the week before and at the race were hard proof.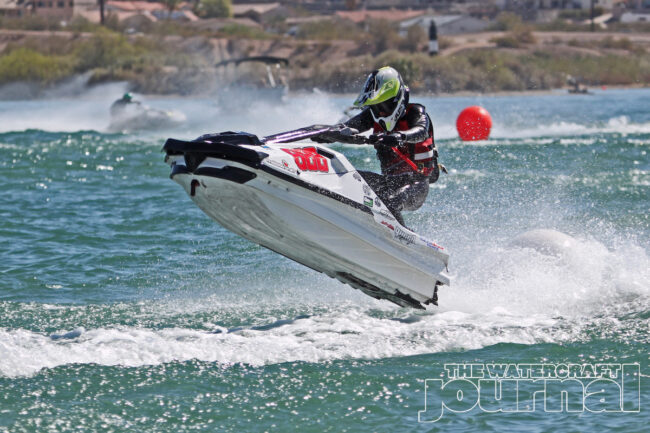 The biggest class was none other than Ski Lites with a total of 20 racers entered, followed by Ski 4-Stroke N/A with a total of 15. Course design was standard despite mixed reviews, complete with a band start out of the Nautical cove into an immediate inside/outside split.
With a lengthy back stretch and a log-jump placed directly in front of The Turtle Bar, it was entertaining for both spectators and racers alike. It was no easy feat putting this event together. Many Jet Jam staff volunteered their time, and numerous fans from near and far jumped in to make this race happen.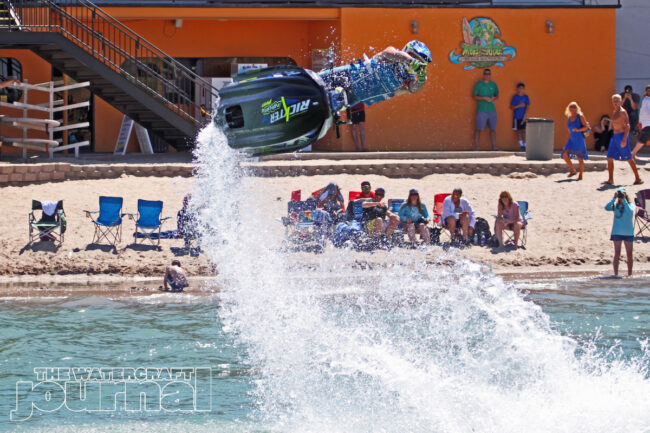 A few to mention would be Breanne Eisner singing the National Anthem at the start of each day, followed by the ringing of the late Nedra Atwood's cowbell. Course marshals Craig Johnson, Todd Young, and Mitch Durica provided flawless track safety, and Hill Racing's own Jeff Hill manned the scoring tower.
The ever-eventful Pro Ski Open class always pulls people out of their chairs and towards the beach when the band snaps, and 60-plus-mph, full-tilt modified skis power out of the cove and into the split. Jet Jam was also able to offer the first class for the newly released 2021 Yamaha SuperJet.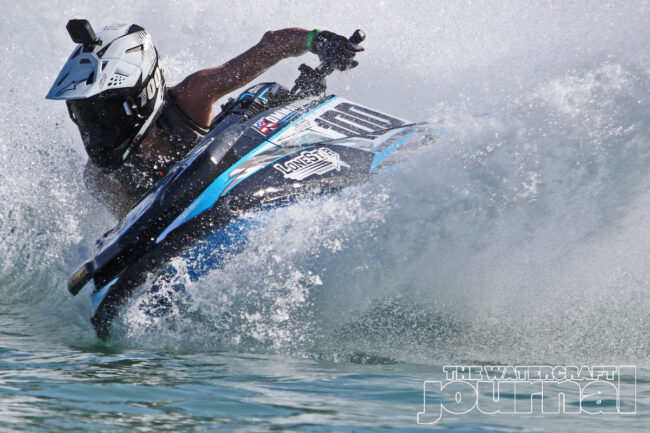 Aptly named "Ski 4-Stroke Lites," this class offered a good insight into how competitive and fun these new skis could be on a race course. And no race is complete without a baby being born! Havasu's own Nic Verdone and his girlfriend Ashley welcomed a beautiful baby girl into the world Saturday morning, and also raced that same morning!
Huge thanks again to the Jet Jam crew and AWSA for putting on a successful race weekend! The 2021 season is here, and it is bigger and stronger than ever!