The initial cost of buying a PWC can be pretty expensive and without even buying a trailer. Dealerships will try to sell you a trailer with your new ride, but that may not always be the best route. With today's technology, there are websites such as Craigslist, OfferUp and may other online places with people selling used trailers.  A great way to save money when you are for sure going to buy a PWC is to find a used trailer in good condition for a good price. Buying a new one may look nicer but the added expense can really add up.
For starters, when looking for a trailer, know what size of trailer will best suit your needs. The two most common types of PWC trailers are single and double trailer. Both of them hold their value since many people have only one PWC but there are families and friends who have at least two so they need a double trailer.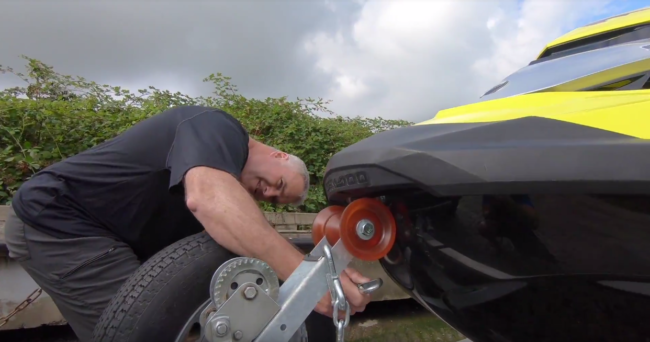 The next thing you want to do is decide what type of material you want your trailer to be made out of. The three most common types are steel, aluminum and galvanized. If you are riding in the salt water you are going to want a galvanized or aluminum trailer. They do tend to cost a little more but they hardly rust and hold their value even years after buying it. Aluminum is the best material because it is the lightest and it does not rust. This does mean they cost more. While the overall frame of the trailer may be good whatever it is made out of, check the tires if you are buying used. If the trailer has old tires or they have been sitting out in the sun for a long time, they will dry rot and could cause major problems when going down the road.
Trailers are just like PWC's, they have their pros and cons and the prices vary across the board. The best bet is to know how much you can spend on one and do a thorough inspection of it before making an offer. Remember to also hook up your trailer lights to your tow vehicle and make sure they are working. Many people forget to hook their lights up as they are anxious to get out on the water. However, if you do not, you could cause an accident or get pulled over. A good rule of thumb is to walk around your trailer at least once doing a thorough inspection. For more information, check out an article over at Steveninsales.com