It's not often that a manufacturer gathers a plethora of their most iconic models both past and present to put on display. That is exactly what BRP has done in an exclusive three-day exhibition where they featured more than fifty vehicles of the past five decades.
The exhibition even showcased some futuristic models and prototype units that never made it past the design phase and into consumer hands. The impressive display which spanned across the Sea-Doo as well as Ski-Doo lines, shows that true innovative creativity has and still exists today at BRP. Check out the press info below for more details on this cool display.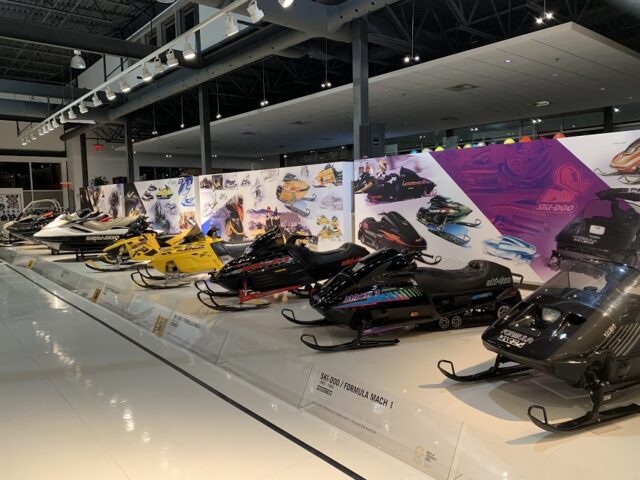 Valcourt, Quebec, October 24, 2019 – BRP celebrates 50 years of design and innovation with a three-day exhibition featuring more than 50 vehicles from the past five decades, as well as some futuristic models. Inaugurated in the early stages of industrial design in Quebec, the design studio at BRP has always brought innovation and creativity to customers, with a forward-thinking approach to shape the future.
BRP continues to be recognized for its unique design in the powersports industry: the ″Innovation, Functionality and Emotion″ exhibition is a true testament to this ingenuity.
″Reviewing previous sketches and prototypes to build this exhibition was an experience that moved me in many ways. From my father, who was the first head of design at BRP, to the number of unexpected models we created that may or may not have hit the market, what struck me the most is the talent that joined our studio over these past five decades and how much inventiveness there still is today,″ shared Denys Lapointe, Senior Vice President, Design, Innovation and Creative Services at BRP. ″We contributed to BRP's success in the past and will continue to shape the future by exploring new ways to move people."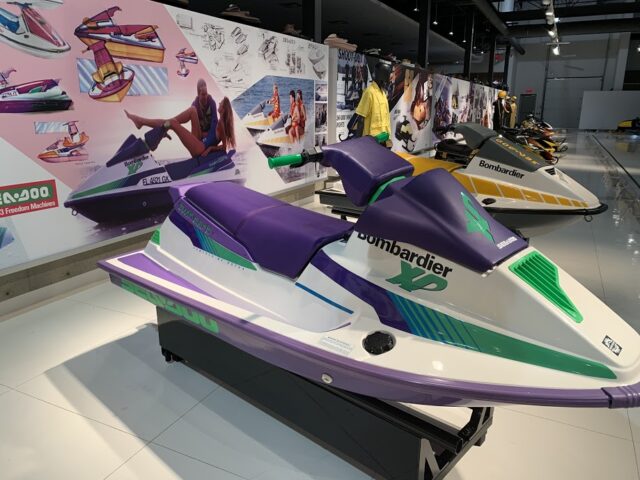 With more than 112 international awards under our belt and talented people coming from around the world, our creative team continues to invent the future. A month after showcasing six e-concepts during BRP's dealer meeting in September, the team continues to explore mobility within our current product lines and beyond, while staying true to BRP's unique DNA.
BRP has an impressive track record in innovation and has created three product categories over the years: the first Ski-Doo snowmobile, the first Sea-Doo personal watercraft whose re-launch a few years later was a global success, and the introduction of a new architecture for three-wheeled vehicles.
To take a look at the different vehicles on display here