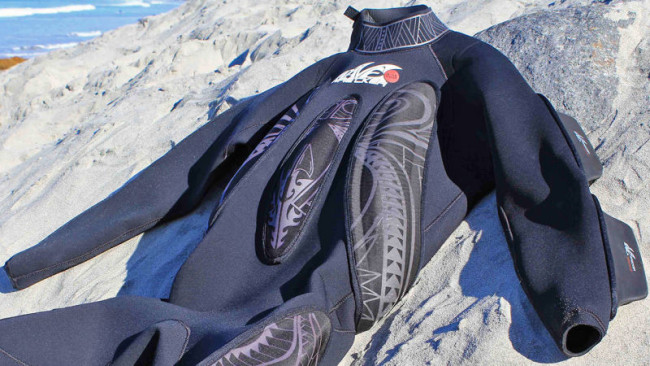 Have you ever gotten to the beach just to realize you've forgotten your surf or boogie board? Don't kick yourself too much though, because there is a product that has been designed to work just like one; except your body is the board!
The WaveWrecker wetsuit comes in handy when the waves are just too tempting and you don't have your board. It turns your body itself into its own surfboard! The WaveWrecker's creator, Nick Gadler, hopes his uniquely modified wet suit will help boost the popularity of body surfing by making it easier for everyone to learn, without needing to use a boogie board for added buoyancy.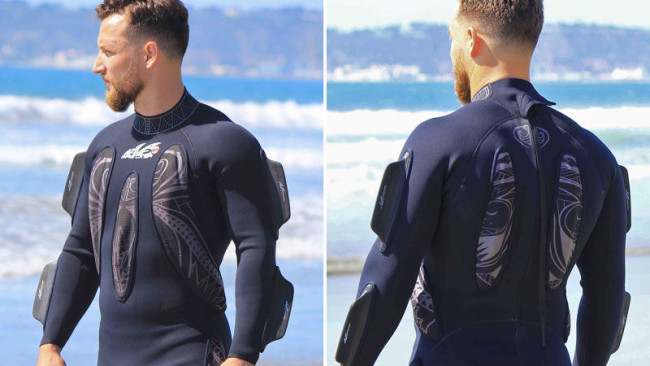 Over about six years, Nick has created 27 different prototypes before settling on the final design. It takes a standard wet suit and upgrades it using eleven flexible foam fins, which not only increase the user's buoyancy, but also gives them improved directional control as they ride a wave. Sounds pretty awesome, right?
If you want one for yourself, Nick has launched a Kickstarter campaign, in hopes of raising $10,000 to help fund the production of the WaveWrecker. Just over $5,000 has been raised so far! The adult version of the suit can be pre-ordered with a donation of $350, while the kid's version is $250. Both are expected to ship sometime in April this year.