New to the calendar of freeride in Australia, The SBT King of Freeride was a great success. Held on the beautiful sunshine coast at the location of last years IFWA and Oz Surf Slam.
A bit of a change from the usual competition scoring formula. This event was more to have fun and hopefully get new people to the top of the podium. With scoring on not just riding skills, but also tool wrenching, best presented ski, best bailout, best fist pump and best supporting crew just to name a few. They also had the usual sickest trick, best 180′ and The King of Freeride title, which was judged on overall talent, participation, attitude and someone that just stood out all day.
Zane Taylor (cousin of Brock Taylor) was crowned the King after two days of smooth clean riding with massive air and awesome trick combos. He rode in every round he could and smiled the whole time while doing it. Only just piped at the post was young gun Tom Aiken who was sending it all weekend. A series of mind blowing 180s and flips that are probably the highest we've ever seen. Connor Lane took out the third spot with a consistent riding style and some sweet rolls and flips.
The day started out with no wind and a beautiful 3-foot swell, a nice high tide and a warm 28'C (82′ F). But the tide was on its way out making landings a bit risky. A bit of lawn darting went on over the weekend (you know who you are). It was great to see so many people helping out with new engine mounts and their time to put the skis back together. All in all, it was one of the best days for an event we've been to.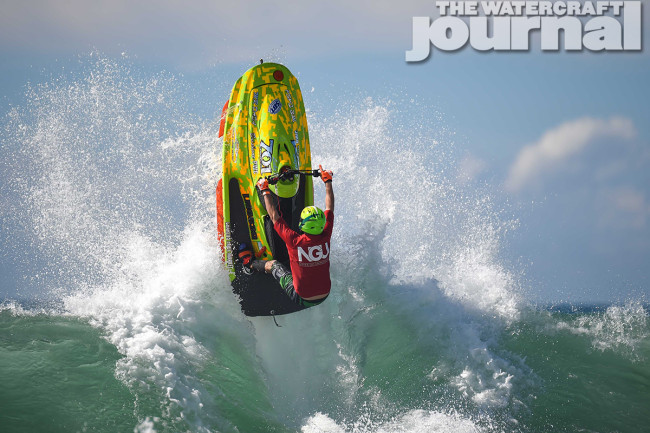 The location is great too, with a great grassy area and beautiful sandy beach to sit back a watch the event. With the Alexandra Heads Surf club next door and all of the holiday accommodations across the road there was no shortage of spectators. And spectators are just what our sport needs! It was so good to speak to people and hear what the thought. Most never new freeride existed let alone the tricks that are possible. All were amazed at what they saw.
It was also good to see so much media coverage, also the constant event promotion from Joanna Kristoffersen, Ben Dayman and the team at SCJSC. All the sponsors were really impressed the professionalism. With over $20,000 worth of cash and prizes, all the riders were getting into the fun, with double fist pump backflips to massive lazy boys on the 'Blasters. And when the waves were few a far between, it was a race to the face to get there first. Plenty of waves had two or three riders in the air at once.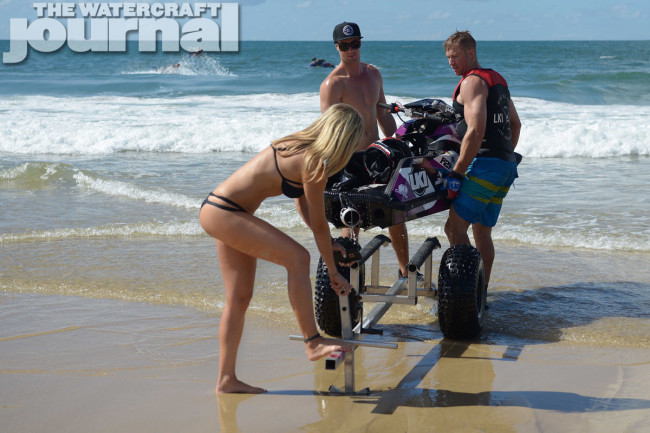 The girls are getting more impressive every day, 18-year-old Maddison Youngblutt got a couple of nice backflips in and some sweet surf riding. She is only a skinny little thing but she shows the boys how to throw that Krash ski around. With great support from her family it's good to see her riding with her dad all the time.
So if you have never been to a freeride event and want to check out some great riding with a great all over vibe, check out your local jet ski clubs and get to their events. You won't regret it.