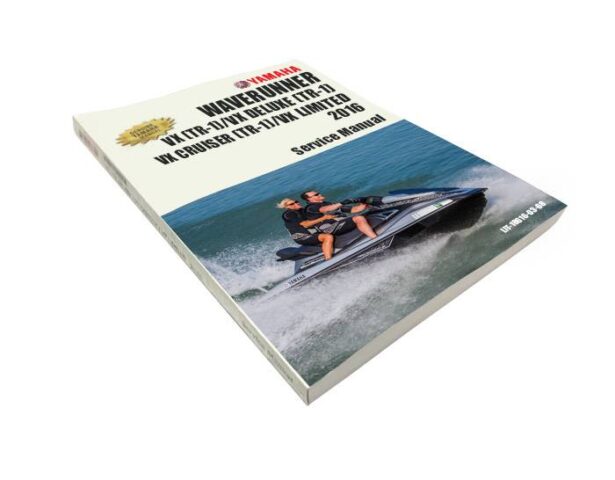 We all enjoy getting out on the water and riding. It can be sad when loading back up on to the trailer at the end of the day but there will always be another day to ride. As with any motorized ride, keeping up on maintenance is vital to the overall reliability and life of your watercraft. One of the great things about the newer four stroke WaveRunners is that the maintenance is simple and easy for owners to do. A quick oil change using new oil and a filter makes your engine happy and healthy. Yamaha does outline if a particular service needs to be done by a Yamaha technician.
Yamaha wants their customers to be satisfied with their purchase of a WaveRunner long after leaving the dealer floor, so they are now offering Maintenance Guides online. Whether you have a EX, VX, FX or a Performance Race Series WaveRunner, you now have all the available information to keep you on the water having fun. One of the great things Yamaha has done is they have printable documents that tell you when you need to complete a particular maintenance. By simply printing out your specific chart, you can put it up on your garage wall and never miss a beat.
Spring and Summer is the optimal riding time so make sure that when the sun is out you can be out enjoying it. If you need maintenance done by a professional, call and make an appointment with you nearest Yamaha Service Technician! They will get you taken care of.