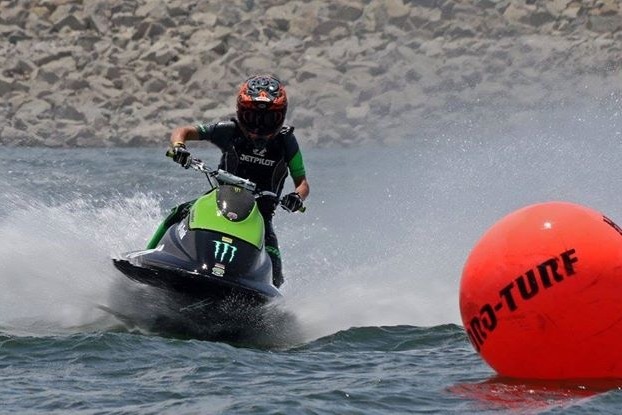 OK personal watercraft community, now is the time that we need to come together and help out a fellow racer. Brandon Warner was injured in a jet skiing accident on Lake Elsinore on August 10th. As a result of the accident, he suffered a broken leg and will need screws to be put in place for a fast recovery.
Medical bills are never cheap but thankfully Monnie Sonntag has created a Go Fund Me account to try and help cover the medical expenses for Brandon. Their goal is to reach $5,000 and are at $2,130 currently. Let's all come together and help reach their goal!
Brandon is a young racer and is determined to improve his skills. While this is a big setback and his road to recovery will be long, he is determined to get back out on the water. He is experiencing a great deal of pain but is remaining positive. No one wants to be kept in a hospital, especially during the prime riding season. Let's wish him a speedy and safe recovery. He seems like the type or rider to overcome this obstacle and become a better rider than he already was.
If you have questions or concerns regarding Brandon, feel free to reach out to Debra Warner at dgwarnerracing@yahoo.com.