Mark your calendars! The annual MudBug rally will be taking place on June 10-13 in Morgan City, Louisiana. MudBug has occurred for well over a decade; what started as a meet up for the world's fastest PWCs to battle it out has evolved into a laid back group ride with some incredibly fast skis.
Those attending will find themselves deep into Louisiana's swamps with the greatest crowd the PWC community has to offer, maybe a few alligators as well. The local bayous offer beautiful scenery incomparable to anywhere across the nation; windy, narrow trails bordered with centuries old cypress trees are no stranger.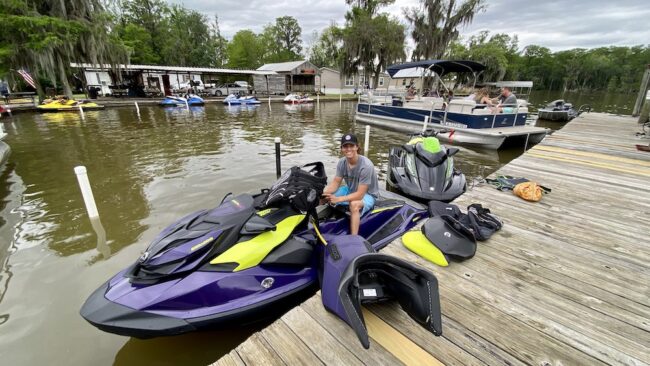 The group tends to make frequent stops to refuel, hangout, and try Louisiana's famous cuisine. Believe it or not, some of the best places to experience the taste of Louisiana are right on the water! Even though MudBug brings out 100-plus mph turbo builds, all skis are always welcomed. As usual, there is no set ride or route for MudBug.
In order to stay updated on ride locations and launch times, visit the forum on www.greenhullk.net for the most accurate information. The Watercraft Journal will be attending this years ride and topping off the weekend with a live stream with Jerry Gaddis from the GreenHulk headquarters Sunday night. MudBug has something to offer for all PWC enthusiasts and is not a weekend you'll want to miss. We'll see you there, sha!