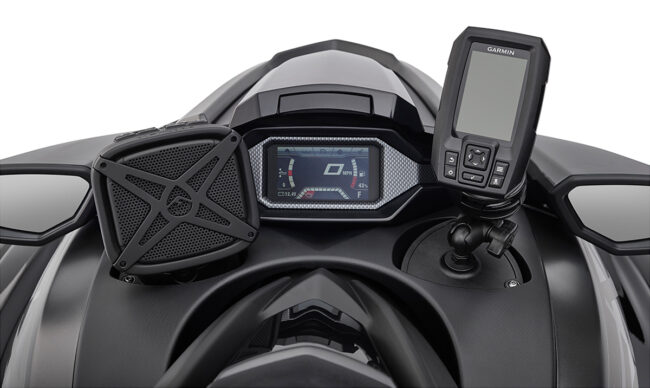 With the latest generation of Yamaha FX Waverunners, we know that the FX Limited is the cream of the crop when it comes to all of the available features, packages, and accessories.
It has all of the bells and whistles with the powerful Supercharged SVHO powerplant, tiered stadium-style seating, and the two-base multi-mount system with included tech package that comes with  waterproof bluetooth speakers, a Garmin GPS fish finder, and the RAM mount hardware to easily place these accessories.
Let's face it though, not everybody wants to fork over more than $17,000 USD for the Limited Series FX.  Many people might not need the supercharged powerplant and instead prefer a more fuel-friendly FX HO with its naturally aspirated engine.  Or maybe you still like the rush of the FX SVHO but instead without the cruiser seating or the tubing package that also comes with the Limited version.
You would certainly like the price tag better too but what about all of those fancy accessories, I mean lots of people want to listen to some tunes while taking a cruise or while chilling out on the rear swim platform.  Or what about those recreational fishers?
Well fear not, because you can have your cake and eat it too.  Yamaha knew that a vast majority of riders could benefit from some of these add-ons but were not willing to pay for a luxury limited version.  This is why they came up with the Ram Mounting System which is capable on all new FX platforms.
You can literally add all or any combination of these tech accessories to your FX Waverunner and at a fraction of the price when compared to a top-of-the-line model.
Additionally Yamaha's soft-sided cooler neatly fits into the front storage bin of any new FX platform, so head over to Yamaha Accessories to see all of the ways in which you can customize your ride.