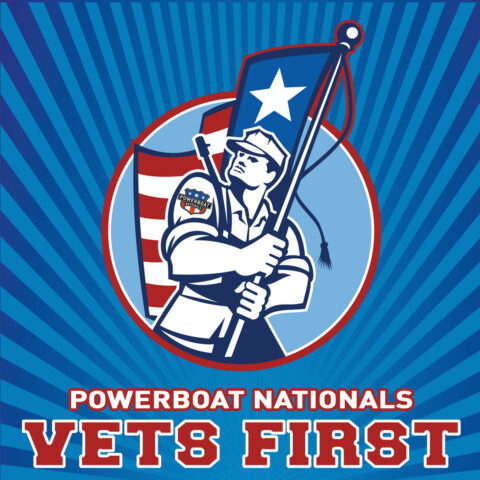 Powerboat Nationals has just announced that they will be offering veteran-owned businesses throughout the United States the chance to grow their business through motorsports marketing. Motorsports marketing has proven to be successful in growing businesses and expanding clientele. "According to Vetrepreneur magazine, veterans own and operate more than 2.5 million businesses in the United States."
A new racing series called, "Vets First" will allow veteran-owned business to showcase their goods and services through discounted team and series sponsorships, television and social media advertising, and race event activations. With the Powerboat Nationals' 2019 race season expecting to be shown in over 73 million households, this is a great way to grow your business at an absolute unbeatable cost. The 2019 Powerboat Nationals will be televised on networks including MAVTV, FOX Sports Southeast and AT&T Sports Network.
"Powerboat Nationals' media are a powerful way to promote any business,' said series Managing Director Dan Bunting. "We are excited to support our nation's veterans by helping them affordably build awareness of their brands through our television, social media, and racing events across our country." This initiative has a place for almost every company to get involved in, so what's holding you back! Jarred Romesburg, series Director of Communications and Media, and veteran, strongly believes that this is a great and affordable way to promote this series.
Our veterans have given us the freedom to live here in the United States and it is really good to see that many companies are wanting to help veteran-owned companies.
For more information and if you are an interested veteran, contact Randy Claypoole at rand@powerboatnationals.com or visit www.powerboatnationals.com.