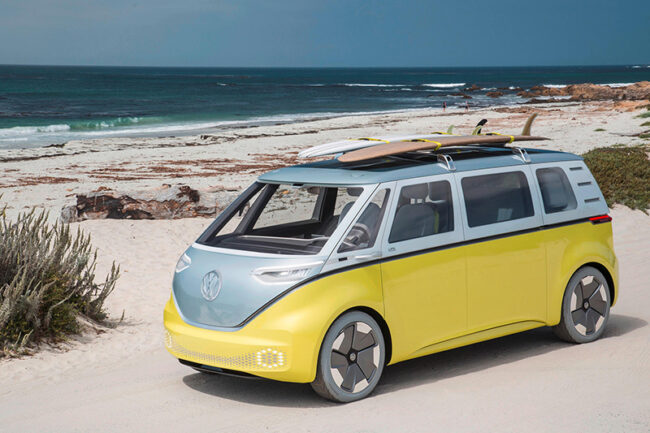 It's not a pairing you would expect – but like french fries and a chocolate Frosty – Radinn Electric Jetboards has partnered with the new Volkswagen ID. The collaboration happened when Volkswagen released the new VW ID Electric Bus. The new ID takes fromthe old school VW bus – an iconic part of the 1960s surf lifestyle – and reimagines it in electric form, making for a perfect partnership with Radinn as both companies push the electric surf revolution.
The Radinn crew was able to pack the tiny Volkswagen ID with a surprisingly large amount of cargo. The interior held a fully loaded Radinn board bag, wetsuits, and other gear, while the racks on top easily held a full Radinn board bag. With all your gear safely stowed, you'll be ready to hit the road in search of the perfect surf spot – and with Radinn, you don't even have to find the perfect wave.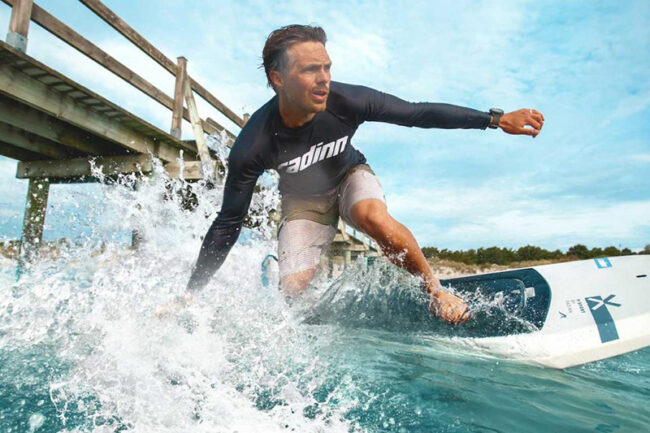 That's the beauty of an electric surfboard; no waves are required. You can roll up to your local lake and get your surf on. If you're on the road exploring and spy a little spot that's tucked away, you can check it out and go for a secret ride. The Radinn X-Sport is made for exploring those less accessible spots that may require a hike through the woods. The X-Sport is their most durable board and can take a beating, making it great for explorations.
Radinn Electric Jetboards and Volkswagen even put together a video to demonstrate the joys of VW microbus ownership and the thrill of riding electric Jetboards. The new bus will not be available in the United States until 2024, but you can check out the complete lineup of Radinn boards available now, and sign up on the VW website to get US release date notifications.