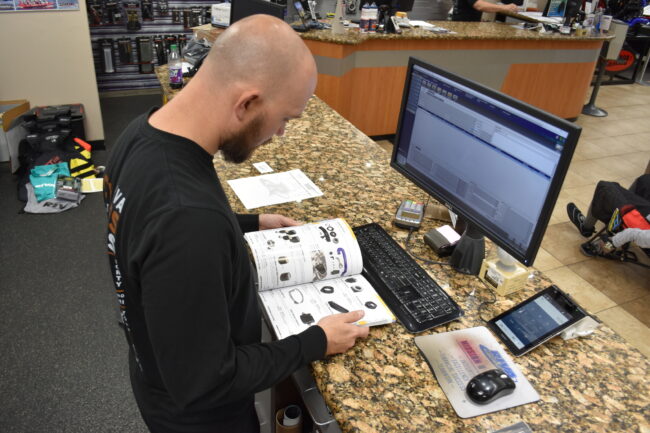 In an effort to expand their dealer network and ultimately end-user customers, RIVA Racing is rolling out a brand new parts catalog with both hard copies and electronic versions.
The new one hundred forty page dealer catalog is printed in full color and features the latest in performance parts, accessories, and apparel items as well as some maintenance and specialty tool-related items.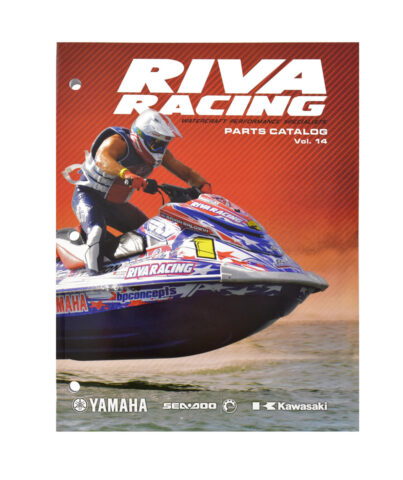 While it's not a comprehensive list of RIVA's full list of offerings, it does focus on performance products and accessories from RIVA and other top industry brands.
Since RIVA has not printed a catalog in over ten years, this new version will be the perfect complement for any customer looking to add more excitement to their ride or everyday apparel swag.
Additionally, since the catalog will be available at all watercraft dealers within the RIVA dealer network, a new customer or someone who may not otherwise be familiar with RIVA Racing products will be able to get an understanding of his or her options when it comes to future upgrades or enhancements to their watercraft purchase.
The catalog is organized and laid out thoughtfully for ease of browsing and selecting parts. We especially like the performance kit section which breaks it down by watercraft manufacturer make and model and gives a side-by-side comparison of each stage kit showing all parts and the respective performance achievements.
This up close side-by-side comparison in both the hard copy and E-version eliminates the need to click back and forth on the website page to compare stage kits and instead the customer has all of the information in plain view.
The only thing that we do not see in the current E-version is pricing on the parts because this is important for most customers who are balancing performance gain goals versus cost however we know prices are subject to changes depending on current promotions and the best way to see current prices will be on the website or to discuss with your local dealer.
For more information about the new catalog, you can read the RIVA excerpt below.
RIVA Racing Announces New Dealer Parts Catalog!
RIVA Racing has released an all-new 140-page, full color printed dealer catalog packed with the latest PWC Performance Products and top accessory brands in the industry. This catalog is the ultimate guide for PWC performance kits and upgrades that will set your dealership apart and increase profitability.
RIVA Racing is the leader in watercraft performance and reliability. The products offered in their catalog have been developed by RIVA's Research & Development Group and brutally tested by their World Class Racing Team. They provide a dedicated staff of PWC Performance Experts to provide professional advice and customer service as well as dedicated technical support.
View the 2019 E-Catalog at : RIVA.RIVAracing.com/dealer