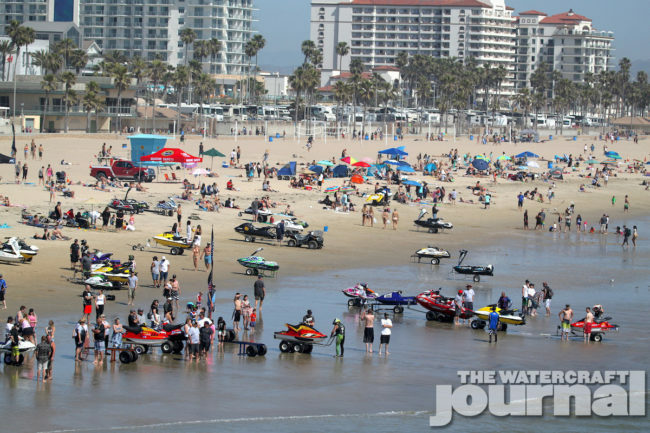 IJSBA is thrilled to announce the return of Huntington Beach to the 2019 competition schedule! RPM Racing is IJSBA's Sanctioned Closed Course Promotor for the Southern California and Arizona Regions.
The Best of the West Series begins with the second annual Huntington Beach Moto-Surf and Freeride. The event takes place April 5-7, 2019 on the south side of the pier and features two days of IJSBA sanctioned watercraft racing and three days of freeride competition.
Rounds two and three send the competitors to Parker, AZ where the The Blue Water Resort Casino is located. The IJSBA Western States Nationals and the 3rd Annual Gary Hart Memorial Race will take place in the area. For reservations at the hotel, head to The Blue Water Resort Casino's website.

The fourth and fifth rounds take place July 13 and 14 at Lake Perris State Recreation Area. The Lake Perris Open of Water X will go down in the Power Cove. Moving on to the final two rounds, the competitors return to Lake Perris to crown a champion of The Best of the Best of the West. Rounds 5 and 6 will take place August 10th and 11th at Power Cove, Lake Perris.
July 7th is the grueling LB2CAT Offshore Endurance National Championships race. For more information on any of the events above, please contact Ross Wallach at (310) 318-4012 or rpmracingent@yahoo.com