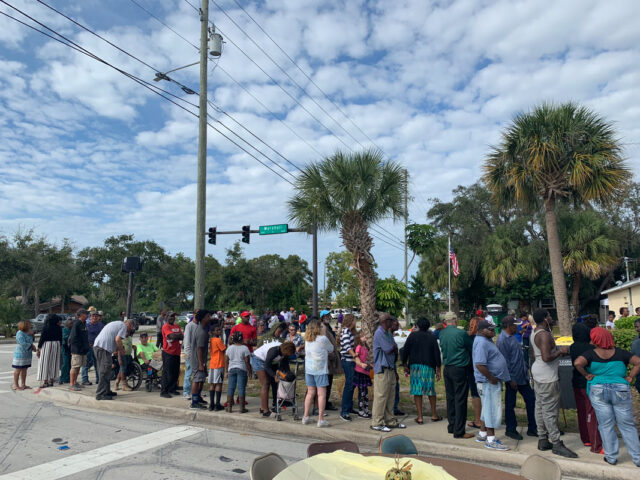 In a celebration of their local community, Clearwater Florida's SBT will be hosting the annual community Thanksgiving dinner again this year.  The watercraft parts and accessories specialist will hold the event this year in front of their facility in Clearwater.
Anyone in the community is welcome to come out, share a meal together, and celebrate the community.  This year's dinner will be held on Sunday November 24 and they are expecting a huge turnout considering the tremendous success of this event in past years.
For more details on the time and location of the event, see the full press release below.
Clearwater, FL, November 5th, 2019 – SBT is proud to announce that they will be hosting the annual North Greenwood Thanksgiving Dinner this year right in their front yard! Each year, hundreds of community members gather to share a meal and celebrate the successes of the community for which they are grateful. Typically, this event has been graciously been hosted in O'Neil Larkin's front yard, but this year, the event will move a few yards down the street in front of the SBT factory.
Greg Pickren, SBT owner, explains this year's change, "We are always so impressed with the turnout at the annual Thanksgiving dinner. With the help of many community members, particularly our good friend O'Neil Larkin, this event has become a very successful and joyous celebration that we look forward to every year. To accommodate the large number of guests that share a meal together, we are moving the location to SBT's factory. This change will allow SBT to continue its on-going support of the North Greenwood community."
The North Greenwood Thanksgiving Dinner has been in operation for over 15 years. This year, the dinner will be on Sunday, November 24, 2019 from 2:30-5:30. The new address is SBT's factory (1401 N. Myrtle Avenue Clearwater, Florida 33755). A full Thanksgiving dinner will be provided courtesy of SBT and the North Greenwood community. Anyone and everyone in the community is welcome to attend the event, eat good food, and enjoy the entertainment!
To make a donation, please contact Nedra Larkin at (727) 447-6287 or nedral@verizon.net.