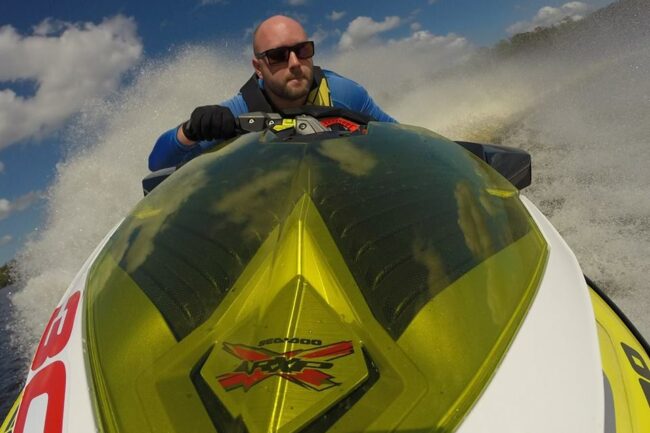 Coming back for Spring 2019, Sea-Doo demo rides will be offered again. So what's the catch? Well it's not a national demo tour and it will only be offered on select dates, but other than that, there are no gimmicks.
If you remember from last year, we did a re-cap of the Sea-Doo demo rides offered through Lake Norman Powersports at Lake Norman in the greater Charlotte, North Carolina area. Well for 2019 they are back.
There will be two separate boat shows in April. The tentative dates will be April 6 at Peninsula Yacht Club followed by April 13 at King Point Marina on Lake Norman. Both shows will offer free demo rides on select new Sea-Doo models.
All demo rides are free and offered to the general public so anybody is welcome to come. For this year Lake Norman Powersports will be working with Sea-Doo in attempts to get factory demo models.
In past years, the demo units were strictly floor models, which were for sale so this sometimes limited the inventory that was available to ride. At the show you will also be able to check out and demo Scarab jet boats as well as other dealer models. Details are still being worked out so stay tuned for further information.