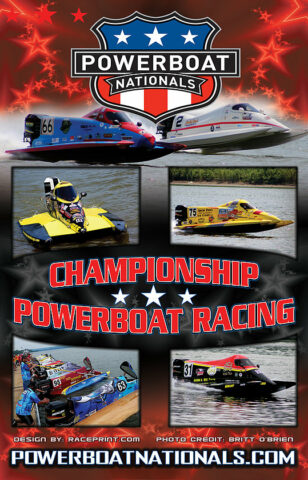 There is quite a bit of planning that goes into a huge power sport tour series. The team of tour officials must heavily coordinate the activities and dates and work with state and local officials for securing event spots.
In some cases for whatever reason, the event dates must be revised. Such is the case with Powerboat Nationals who recently announced a few changes to their 2019 schedule and global championship date.
It seems that all changes were accommodated with relative ease in this case and now everyone is on the same page for the 2019 schedule. Also joining the fun for this season will be the new ProSpark and ProSport series. This should make for an exciting year.
For confirmation on all changes, check out the press release below: 
(Columbus, OH) Powerboat Nationals announced today that changes have been made to its 2019 schedule and season-ending Global Championship weekend in Naples, Florida.
The event at Sugden Regional Park, which was originally scheduled for later in October, has been moved up to Columbus Day weekend. Powerboat Nationals' 2019 Global Championship at Florida's Paradise Coast will now be held October 12–13, 2019.
In addition to the ProTunnel 1 and ProTunnel 2 series racing in Naples, Powerboat Nationals has added Hydro-Cross to the schedule. The ProSport (SportGP/Spec) and ProSpark (Runabout Rec Lite) series will be joining the fun and concluding their 2019 seasons on Lake Avalon.
Powerboat Nationals also made a change to the 2019 Hydro-Cross schedule moving their November 11-12 racing event in Tavares, Florida to earlier in 2019. The ProSport and ProSpark seasons will now start on April 6-7 in Tavares. This change allows for all four Powerboat Nationals racing series to conclude their 2019 schedule on Global Championship weekend in Naples.
"We thank everyone with Collier County and Florida's Paradise Coast for their help with the schedule change," said Powerboat Nationals Managing Director, Dan Bunting. "Everyone should be making plans now to join us at the season finale in Naples as this year's Global Championship event at Sugden is going to be epic.
Complete, updated 2019 race schedules for the PT1, PT2 and HX series are available on Powerboat Nationals' Facebook and Twitter pages.
Powerboat Nationals is a national touring series that provides world-class tunnel hull powerboat and jet ski/PWC racing on rivers and lakes across North America. Their racing will be seen on nine television networks in 2019 to include the national motorsports channel, MAVTV. For more information, please visit www.powerboatnationals.com.