The passing of Bill Chapin, 65 (August 19, 2022) – together with that of Clayton Jacobson II, 88 – marks a severe loss in the PWC community. Unlike the pioneering inventor of both the original sit-down personal watercraft and the nascent standup, Chapin wasn't one to seek notoriety or even a picture in a magazine. It's because of this that many might never know the role Bill Chapin played in the sport of personal watercraft racing, and all of us at WCJ feel that shouldn't be.
Born William D. Chapin on January 2, 1957, Chapin was "extremely ambitious and passionate" about racing, family, and friends. Chapin cut his teeth on the motocross track during his teens and 20's. After a critical accident, Chapin opted for building motorcycles rather than racing them. By the late 1970's, motocross segued into JetSkis; first racing them and then building them. Chapin excelled at world famous PJS (Performance Jet Ski) before starting R&D Racing with Glenn Dickinson.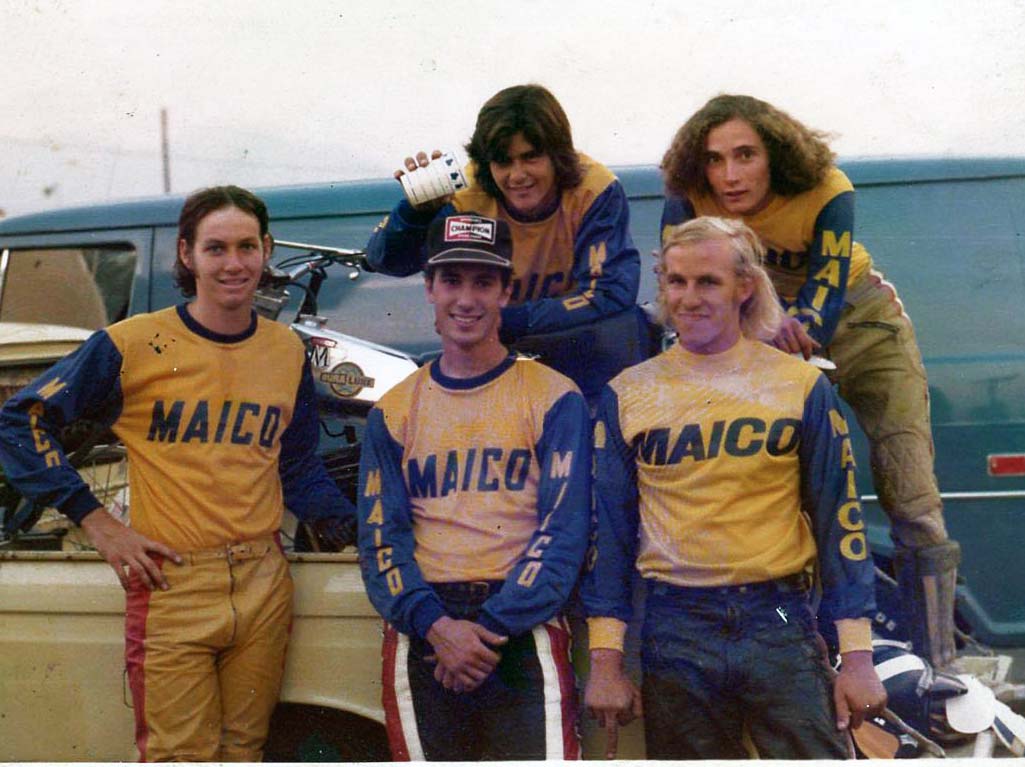 Chapin's innovations while at R&D were directly responsible for literally thousands of national titles and world championships. Chapin traveled across the US to Japan, Jamaica, and France over his 30 years at R&D; and after retiring from the PWC world, began developing new parts for UTV's "where a new love of racing took over." In addition to motorsports, he enjoyed mountain biking, fishing, camping and hiking… and horseback riding."
In his obituary, it writes, "He was fearless, generous, eclectic, fun-loving, frustrating, creative, sensitive, and protective. As much as he loved his work, he also loved his family. He is survived by his wife Stephanie, his daughters Brittani and Alyson, his son Jeffrey, and his granddaughter Livia." Bill Chapin's celebration of life is set for September 10th, 2022 at 3PM at Shugrue's in Lake Havasu City, AZ. Below we've collected a few testimonials sharing their thoughts.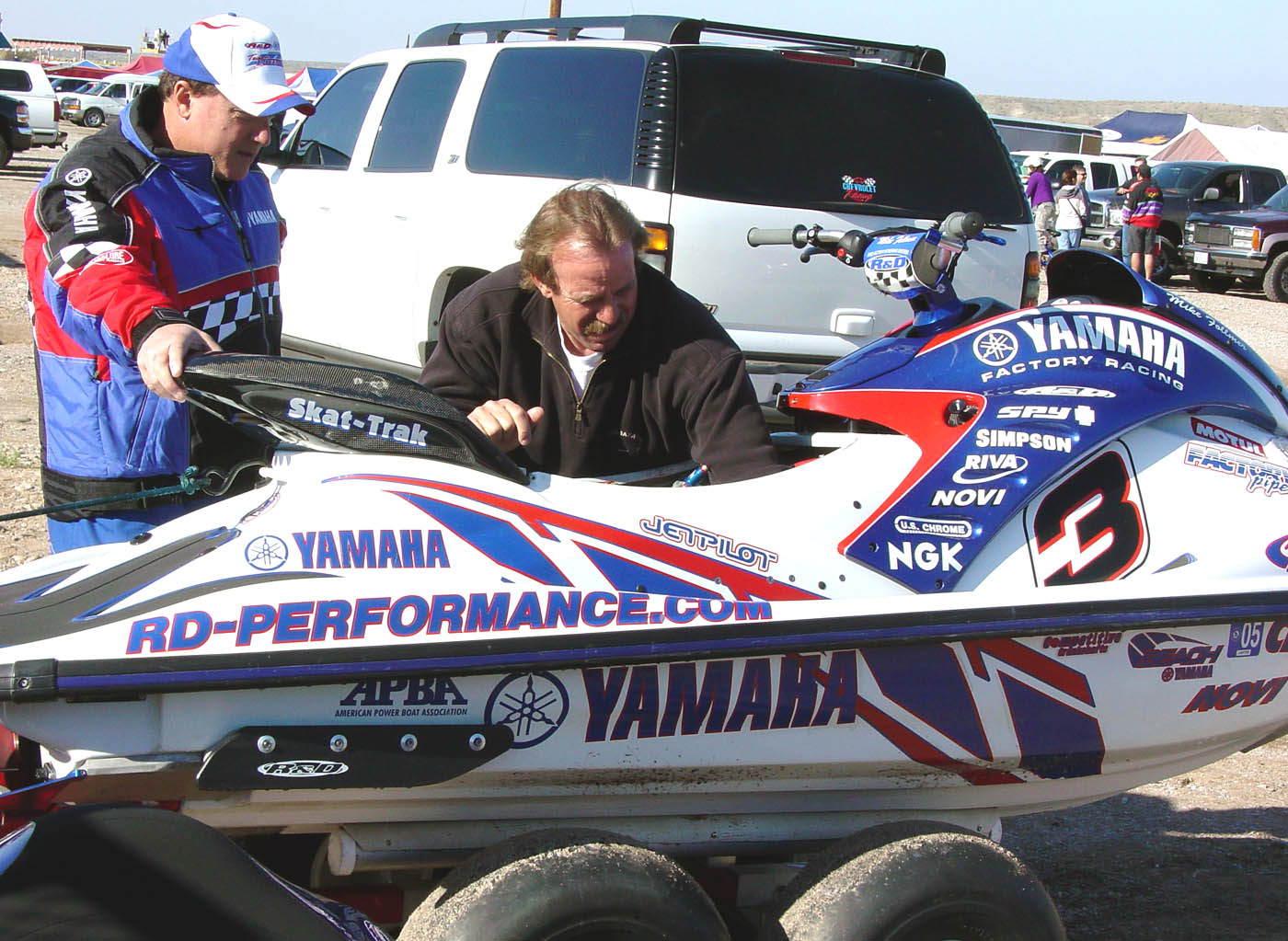 Christy Carlson Swaid wrote:
Bill loved and respected all things motor related. After we won the championship back in 1996, I took a hiatus from jet ski racing and went into more car racing; invitationals such as the Toyota Pro Celebrity Race Long Beach Grand Prix. He was very much in the details of all of those side dishes in my career.
Just the sight of him gave me so much more confidence. He would speak the truth as he saw it even if the truth was hard to hear. His faith in my abilities drove me to realize my potential. There were moments I lost faith and he would not allow me to stay there
He had a fun side as well. He loved Christmas and whenever we did a job well done he say let's get out of town. He packed up his girls – number one Stephanie, number to Brittney, and I was a tag-along. We would go to Vegas not to drink or gamble but to shop and enjoy spa treatments.
Mike Young wrote:
Bill Chapin was a very intense and driven man, and his R&D brand was synonymous with winning National and World PWC Racing Championships.
Billy Dearman wrote:
I met Bill in 2001 when I was racing for Factory Yamaha with Farthing Racing. He was always very quiet and standoffish but when you get to speak with him alone, he really opened up and was so very nice. He was so much help over the last two decades. My last privilege of working with him was testing R&D reflash ignitions for the Yamaha SVHO.
In 2014-2016 we were racing the Yamaha FZS/R and Bill was a huge part of my efforts. The last runabout championships I won were utilizing his R&D reflashed ECU! I visited with him at his home in Havasu a few years back and we talked for hours about the vintage runabouts he had there from the old factory Kawasaki days. He will be greatly missed.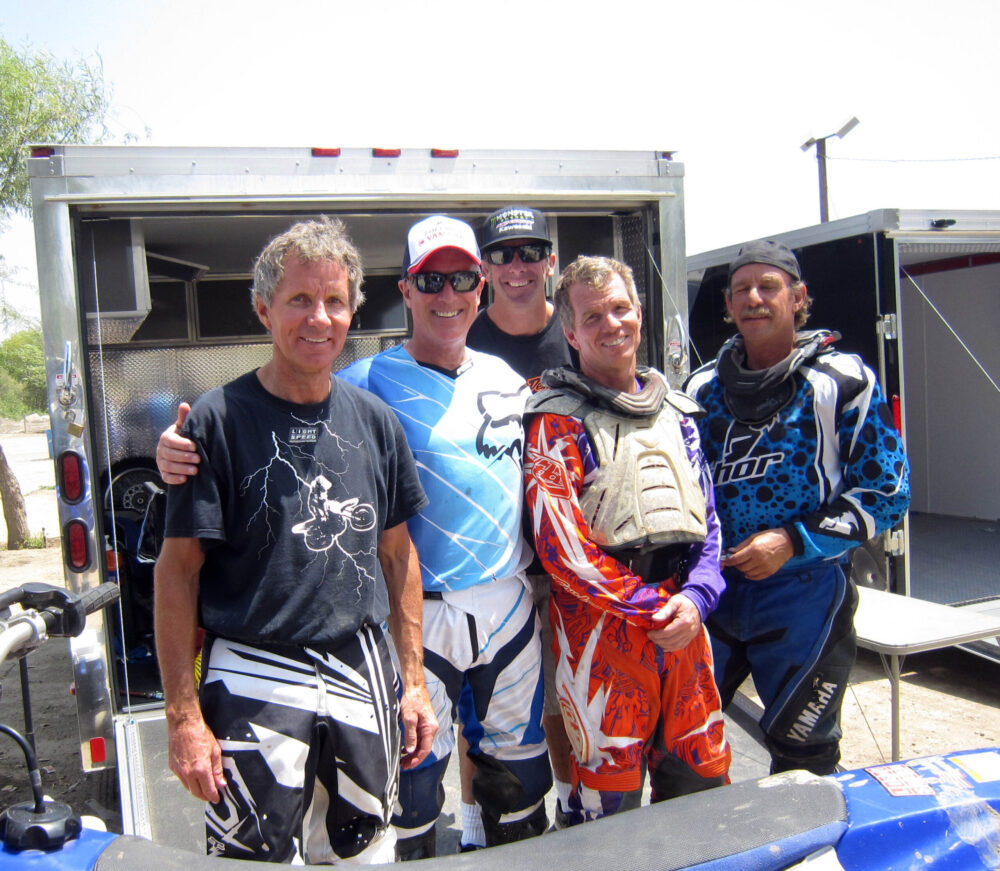 Vasilis Moraitis wrote:
A close friend of fine, the guru of jet ski development parts, Bill Chapin, has left us. … A great loss for me. He was a mentor and a very good friend who gave me the unique opportunity to work with him and learn so much. Lately, Bill was working on a development project with KMC and Jeremy McGrath for the Kawasaki 1000 Teryx. Bill, we thank you so much for all those great things you did for this sport and the riders and teams you supported all those years. You will be definitely be missed but never been forgotten.
Rob Greenwald wrote:
Bill will be greatly missed by the racing world. He was always working hard to develop the best products and was a great asset to many a racer as well. His dedication to our community and many great racers will now leave a void with his passing. Bill was truly a cornerstone in our PWC racing world! I will always remember those early morning test sessions at Body Beach and the long hours he devoted to his work and love!
Jeff Ames wrote:
Bill Chapin was a maker of Champions, a mentor, and a friend! As the Splash Magazine Editor, I was fortunate to travel, photograph, and write about personal watercraft for over ten years. Testing and evaluating each new PWC and working with the aftermarket industry to make them go faster/handle better was all part of the job description.
One of my most guarded and valued collaborations was with Christy Carlson (Swaid) and Bill Chapin. I'm not sure how many sunrises we saw at Body Beach in Lake Havasu City, but it was many. Bill had to have clean flat water for testing, which meant getting out before the fishermen.
Bill challenged, tested, and taught me so much about watercraft, life, and the Championship mentality he had in everything he did. Rest in peace, my friend; you will be missed!
Brian Boell wrote:
Bill was truly a pioneer in the sport of PWC. He also was part of the powerhouse that was PJS before the R&D days. Definitely not many who have ever done what he did, or ever will.
Dustin Farthing wrote:
Rest in peace, Bill Chapin! You will be missed, brother. I will never be able to thank you enough for our friendship, and all the help over the last 25-plus-years. I don't care how crazy the ideas, or how much work it was, you were always there to give 100-percent.
My sons and I have a lot of championships because of you, and I'll always look at the trophies and think about the memories and crazy-ass stories you'd tell. You were a true champion and the world is a better place because of you. I will miss you buddy, and my thoughts go out to all of your family.
Rob Flores wrote:
In total shock once again. This guy shared many cool stories with me about his Pro moto wrenching days back in the 70's and 80's and taught me some things throughout my 31-year jet ski career.
John Barrett wrote:
A sad loss for the jet ski community. Bill will be missed by all that got the opportunity to truly get to know and hang out with him. I consider myself very lucky to have shared many meals and memories will Bill over the years. Definitely going to miss hanging out at your shop and listening to all the stories you shared over the years. My condolences go out to the Chapin family and friends. Rest easy, Bill.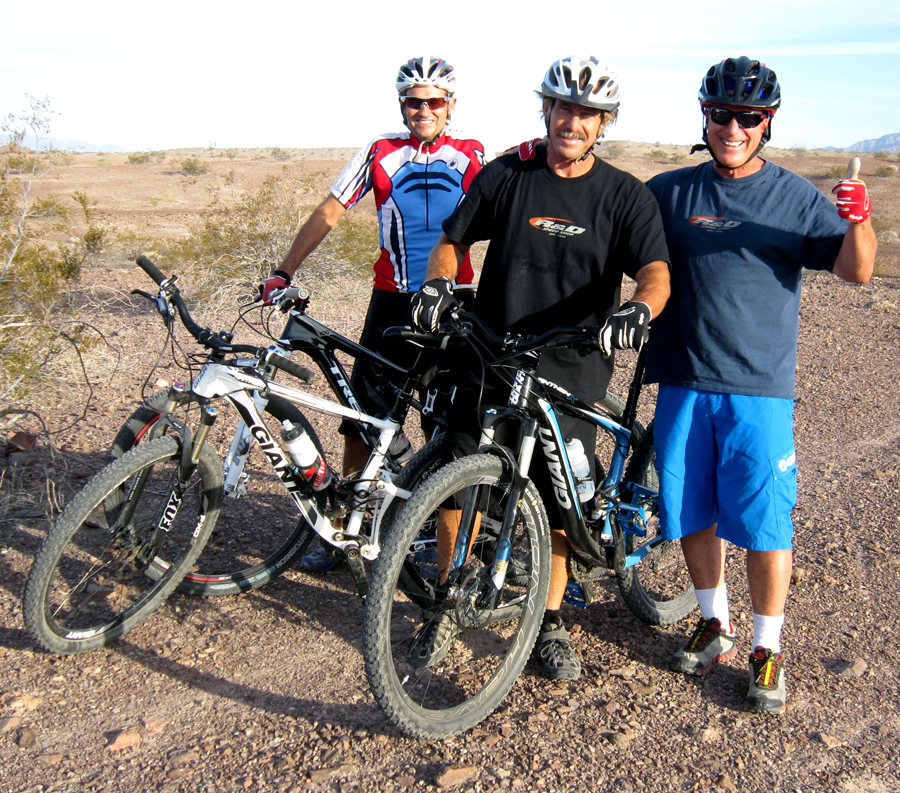 Mike Follmer wrote:
The year 1973 very good for me in two respects: I was selected to race on the Team Maico motocross team, and I also met my new teammate named Bill Chapin. It was a great opportunity for both Bill and me. Bill was a great teammate, fierce competitor and became a good friend and mentor in some areas over the next several years of our tenure with Team Maico.
After a very successful three years racing motocross, I left Team Maico at the close of the 1975 season to follow my dream of going car racing. Always searching for new and exciting avenues to pursue I was introduced to the sport of Personal Watercraft Endurance racing in 1991. I quickly learned that the premier racing parts developer and supplier in the industry was R&D Racing. As one of the owners of R&D, Bill Chapin and I were reunited once again.
I became a factory Yamaha rider and along with Bill's partner in R&D, Glenn Dickinson, we started R&D Yamaha Team Follmer and became a formidable team in PWC Endurance racing over the next 20-plus-years. Bill and Glenn developed many fine products for Yamaha and other PWC, and if it were not for those products and Bill and Glenn's support I would not have won as many races and championships over the years.
Bill and I developed a long-standing relationship from those early morning test sessions at Body Beach and the long days going up and down the river working on every new development. Bill was the best tuner in the business and worked tirelessly to come up with the latest innovations that helped me win. Bill was ALL about the WIN.
Bill would set up my boat and I was instructed that it was to be raced as he said. His perfectionism and attention to detail were the reasons we finished every race over my career.
Over the years we had many laughs and fun times together and formed a very special relationship. After I retired from PWC racing we maintained a close relationship and spoke often. Bill would always make a point to come out for my Mark Hahn endurance race and help out with the race and with some of the racers who needed his help. Bill was the best in all respects and always will be.
I will miss Bill very much. He will never be forgotten and always remembered.