It's been a year since we last published an installment of "By The Numbers," and in our last update, we erroneously stated it was our 5th anniversary since launching The Watercraft Journal in 2013. While at the time of the writing it would have be fair to commemorate the commencement of our fifth year, the true celebration of that benchmark is in fact, today. Yes, The Watercraft Journal has been around for 5 years! That's quite a feat considering the average shelf-life of companies in the personal watercraft industry, if we can say so ourselves.
The Watercraft Journal has succeeded where others have failed because of two major factors: The first is consistency: At no time have we missed a day of publishing (apart from major holidays, of course). We deliver new articles Monday-through-Friday as well as our free newsletter recapping the week's content. Full-length feature content, fresh event coverage and even expensive-to-produce video content is all delivered 100-percent free to the reader; there's no passwords or downloads either. As long as you've got a WiFi signal, you can read us.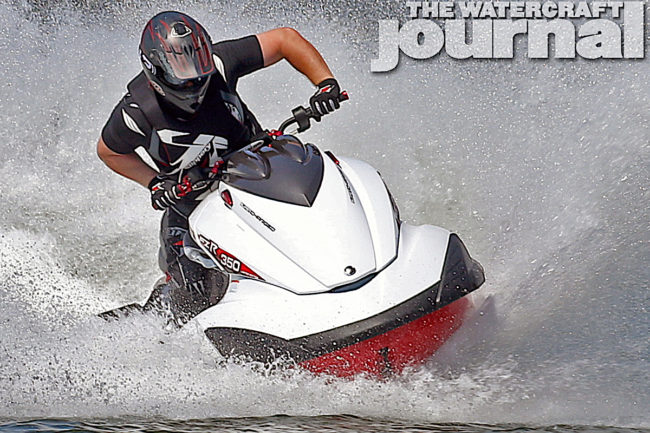 The second is reliability: Advertisers have come to expect that working with The Watercraft Journal is like suddenly discovering you'd added an extra division of your company. It's our job to get the word out, to advocate and illustrate your company's products and services. Partnering with us is the fastest way to gain instant access to literally hundreds of thousands of potential customers that you might not have been reaching before. Our reviews have persuaded new and returning buyers, our industry networking has connected manufacturers to distributors, and much more.
Lastly, The Watercraft Journal reminds you to have fun! We inspire literally thousands of readers a day to get out and ride, to pick up the newest gear or accessories to maximize their experience on the water, or to take the leap and purchase a new watercraft so that they can hit the water in style. The personal watercraft industry is surprisingly diverse – from sporadic rider to the avid weekend warrior, from the diehard racer to the casual cruiser; from the daring and thrilling freestyle athlete to the first-time novice – we reach them all and provide them with entertaining, informative and inspiring articles and videos that can't be found anywhere else.
Lifetime Readership of The Watercraft Journal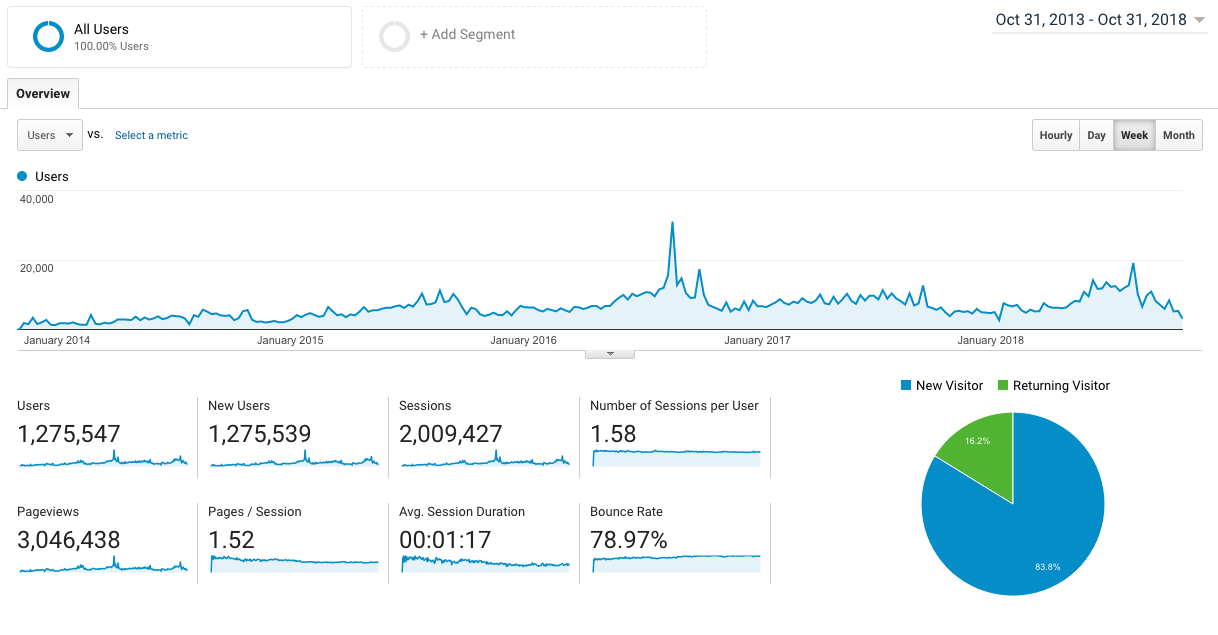 Growth Over Half a Decade
Beginning from nothing, The Watercraft Journal has expanded its readership to include a whopping 1.275-million readers devouring over three million articles over our five years of publishing. Let's just repeat the word million once more. Yup, that's something to talk about. The Watercraft Journal has certainly seen its peaks and valleys as the seasons change, but year-after-year we see continued average growth, increased duration and more articles read as time progresses. So much so, that we've spent much of 2018 radically restructuring the back end of the magazine, making it easier for smartphones and tablets to read every page, to scroll through tens of thousands of pictures or just pop in quickly to see what the latest news is.
Total number readers: 1,275,547*
Total number of articles read: 3,046,438
*This number is considered equal to an individual sale of a single copy of a magazine.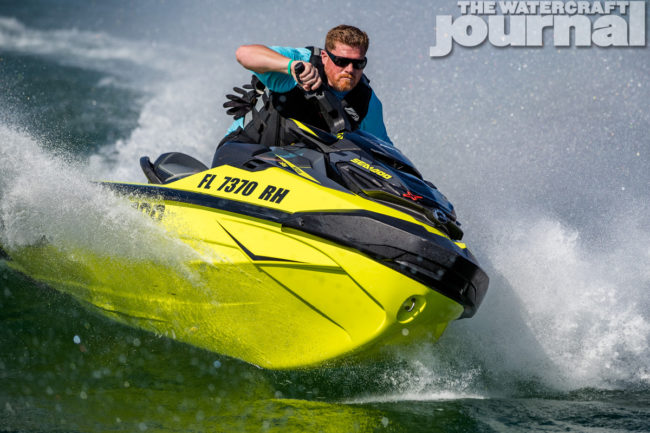 Diversity of Content Continues
Our publishing schedule is pretty radical; every week The Watercraft Journal produces nine new articles as well as a easy-to-click newsletter that shows up in your email's inbox every Friday recapping the week's stories. Except for national holidays, we've never "taken a day off" or decided to make up work the following day. Nope. That's not us. Our readers have come to depend on The Watercraft Journal as a reliable source of industry news, product releases, event coverage and of course, reviews of some of the best stuff the PWC industry has to offer. We value our relationships with these companies who let us try out their latest products, beat on their toys and deliver to you our honest opinions; and in turn, we hope you support those companies who support us!
Total number of articles published: 2,289
Total number of news articles published: 1,574
Total number of feature articles published: 641*
*When this number is divided to reflect monthly publishing equals 11 full-length feature articles a month, combined with an average of 26 news articles per month, totaling a 122-page print magazine.
Much More Than A Website
Although video has always been a major contributor to The Watercraft Journal's array of content, it was only in the past 18 months that a major push for unique, creative and entertaining video content has been a focus. In that time, The Watercraft Journal has produced a steady supply of professionally-produced videos twice a month to our YouTube channel. This, combined with our strident efforts to grow our Facebook, Twitter, Instagram social media channels has resulted in a dramatic growth in audience reach. Add to that unique access to PWCTrader's search engine of used and pre-owned personal watercraft and our own T-shirts and decals in our store, and The Watercraft Journal is suddenly much, much more than just a single website posting updates on the PWC industry. If you're not already following us, subscribed to our channels, or otherwise, you're missing out big time.
Total number of Facebook followers: 26,194
Top Five countries: United States, Australia, Canada, United Kingdom, Puerto Rico
Total number of Twitter followers: 954
Total number of Instagram followers: 12,623
Total number of YouTube subscriptions: 4,022
Total number of YouTube videos: 52
All That Glitters is Not Gold
There's a few who would like to disparage what The Watercraft Journal has accomplished these past 5 years. Gratefully, we have a scoreboard of wins to show for our labors. We've welcomed more readers than our competitors and even legendary print titles of old; we've written more content; provided more information; and produced more multimedia than many would produce in double the time. If there's one failing that we'll admit to is that we still struggle to convince many holdouts of our value to their business; whether its because of loyalties to our few competitors or a complete misunderstanding of how they can benefit from partnering with The Watercraft Journal. But if you're ready to reach literally tens of thousands of would-be customers and have us spread the word about your product and services, then please email kevin.shaw@shawgroupmedia.com about advertising your company in the single-most popular PWC magazine today.