Brand new from the RIVA Racing family is the Generation 3 Power Cooler Kit for your Yamaha SHO/SVHO powered Waverunners.
This redesigned intercooler packs an extreme performance upgrade compared to the stock unit and squeezes even more power when compared to the previous Gen 2 Riva Power Cooler. Rated for up to 600 horsepower, this is the ultimate intercooler.
New for the Gen 3 design is an even more efficient core which provides a standard twenty horsepower increase over the OEM intercooler. The new kit also features an integrated mounting bracket as opposed to a separate bracket on the old design.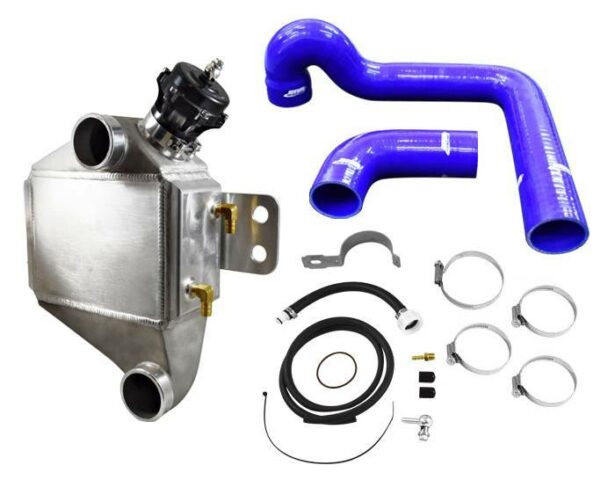 Unlike the old kit, the Gen 3 kit now includes a TiAl Blow-Off Valve which improves reliability of your supercharger. Of course all hoses, hardware, and quick flush system is included in the kit as well.
If you're looking to reliably increase the performance of your supercharged Yamaha WaveRunner, this easy-to-install Power Cooler Kit is a good option and gives a relatively large power boost for the price.
So head on over to rivaracing.com to pick up yours today and as always take advantage of free shipping on this order. Be sure to check out the video for all of the details.