With the invention of the jet propulsion system, many people have been able to go in their garage and create some pretty interesting ways to get around the water. Gameli Cruz has been working on a prototype for a while now and was able to go out and test his new product recently. Remember the movie, Aladdin? There is one scene where one of the actors is flying on a magic carpet. It doesn't matter if you are old or young, riding on a magic carpet would be super cool.
While this one guys idea of a magic carpet may not have spawned from Aladdin, he has created a "magic carpet" that is able to fly above the water. In order to fly above the water, a PWC is needed where someone is applying the throttle to keep the magic carpet above the water.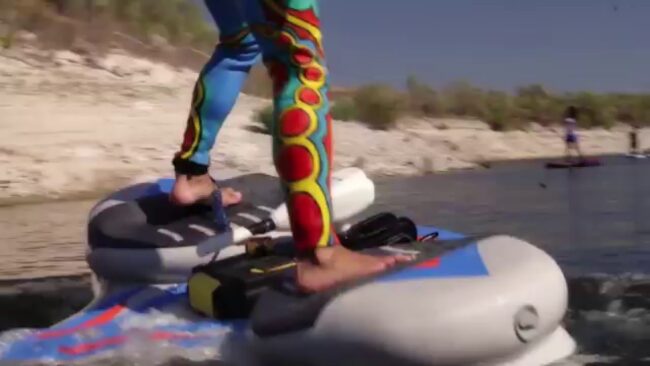 In this video, the rider is riding solo which means he is having to balance while he is applying throttle through a remote control. This is a lot harder than it sounds but with practice, you could be zipping around the water in no time.
The inventor of this ride is Gameli Cruz. He owns a company called Waterblade where they offer a three different types of water toys. However, this new magic carpet is something he has been working on and is now in the testing phases. Be sure to check out their products they offer now and be on the lookout for mass production of this magic carpet!