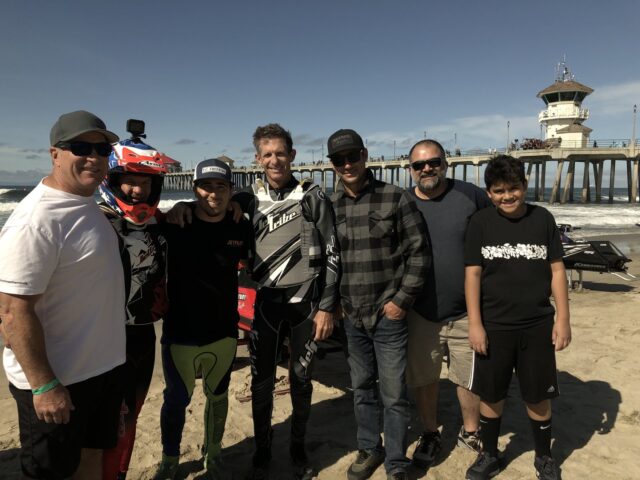 Have you've ever wondered, "How come they don't make movies like they did in the 1980's anymore?" You aren't alone. Fun action romps chocked full of pretty girls, exciting stunts, villains you love to hate, and locations you want to visit. (How many of you remember the 1980's BMX movie "Rad"? We sure do.) Somehow, we forgot how to make fun movies over the years – everything has to be so damned serious.
Well, gasp a sigh of relief because fun is back! Famed IJSBA World Champion and Hollywood stunt double to the stars, Larry Rippenkroeger has just completed his opus "Hot Water", which promises to bring the fun back to movies! More importantly, Ripper's "Hot Water" hopes to bring jet skiing back into the limelight with tons of up close and exciting race footage to get the sport we love back in front of the general public.
"Hot Water" follows young hotshot Billy Burnett who dreams of being a professional jet skier. After a few daring exploits and some major setbacks, Burnett is paired with legendary five-time world champion, Jarid Harper. The now retired racer is hesitant to bring on the young Burnett at first, but sees a chance to right some wrongs and agrees to be his mentor and coach.
There's plenty of stunts, dumb antics, adrenaline-fueled action and plenty of bikini clad girls – so pretty much a true-life depiction of jet ski racing! Ripper has yet to announce the official release date and whether we can expect to see it in theaters, or as a digital download, so stay tuned to the official website and Facebook page for more details!