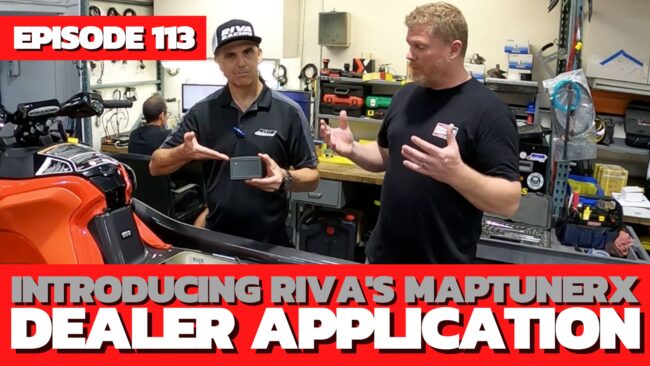 Tuning 4-stroke personal watercraft has come a long way in a very short time. In little over a decade, this industry has gone from completely excising the factory ECU (and a portion of the wiring harness) and replacing it with an aftermarket engine management computer costing several thousands of dollars, to hand-held plug-in-play tuners that are comparable to a smartphone in both size and ease of use.
RIVA Racing has of course, been at the forefront of this effort, first supplying racers and performance enthusiasts with the aforementioned off-brand ECUs, to offering a vast catalog of engine maps, software and eventually, it's MaptunerX hand-held tuner. This single device has flipped the industry on its ear, removing the need for customers to remove and ship off their ECU to be manually reprogrammed, and shipped back.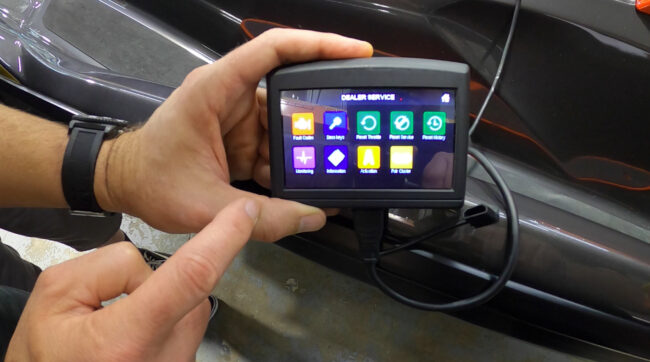 Today, the process is done within minutes and within the comfort of your own home garage. Building upon this industry-changing hardware, RIVA is taking the MaptunerX another step forward with its newly announced Dealer Service Application. This subscription software enables the home mechanic, the small performance/maintenance shop and the high volume dealership to perform all of the functions of factory programs all in one tuner.
Whether it's a Yamaha, Kawasaki, Polaris or Sea-Doo, the Dealer Service App-equipped MaptunerX can perform all of the services with less time, no special manufacturer licensing, or a clunky laptop. Equally, there's no restriction on how many vehicles can be serviced; if you've purchased the MaptunerX and the Dealer Service Application you're in business. Below we've included all of the features and functionalities.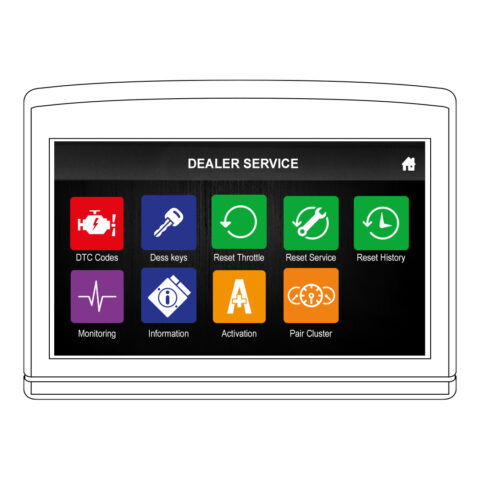 RIVA MaptunerX Dealer Service Application (with 1 year subscription)
• All-in-one diagnostic tool for Powersports dealerships and performance shops
• Runs directly on the MaptunerX Tuning Device eliminating the need for a PC, internet connection or special manufacturer licensing
• User-friendly interface enables service technicians to quickly identify vehicles upon connecting, eliminating need for timely "Read In/Read out" operation
• Compatible with Yamaha, BRP, Kawasaki and Polaris
• Does not require a RIVA Tuning License
(System requirements: Windows-based PC with Windows 7 or higher to load and update MaptunerX Tuning Device)
Info
Auto-detect function identifies specific model with app is launched, eliminating need for time-consuming "read-in" and "read-out" operation for each individual vehicle.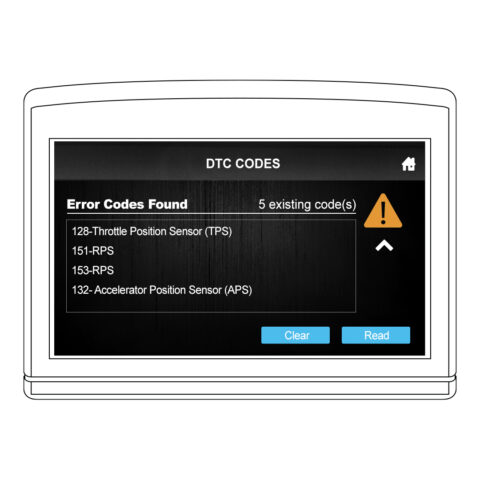 Read & Clear Fault Codes
Displays active & past fault codes recorded in the ECU along with description of each fault. Reset fault codes with push of a button.
Program DESS Keys
Add or delete DESS (Digitally Encoded Security System) keys. Also permits user to program each key with one of three key-types: Normal, Learning or Rental. Provides option to disable DESS security function making it possible to start the vehicle with any key Note: Not compatible with 2003-11 models equipped with Siemens ECU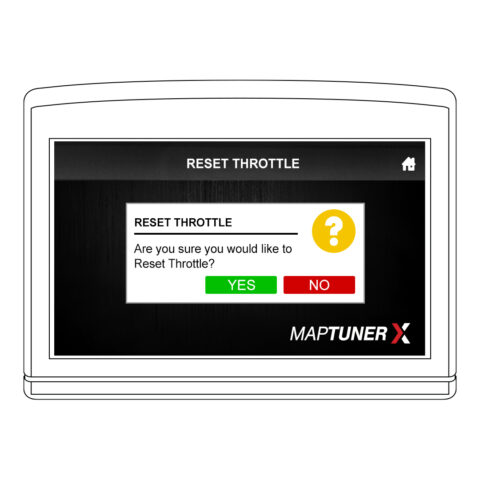 Reset & Calibrate Throttle
Prompts ECU to record the minimum & maximum throttle position (TPS) values in the ECU. This function must be performed when the throttle body or the ECU is replaced.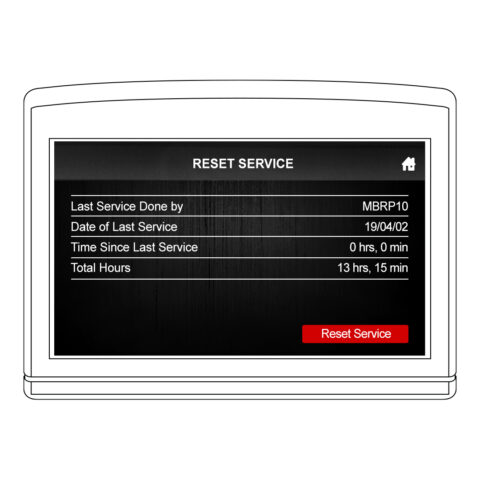 Reset Service
Allows user to reset service indicator which starts countdown to next factory programmed service interval. Also displays important detailed service information including date of last service, hours since last service, service location & total running hours.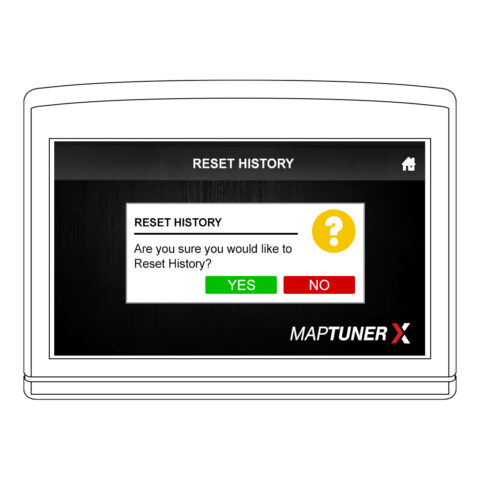 Reset History
This function will erase the recorded running history in the ECU. Recorded diagnostic information such as RPM, sensor readings, etc. will be deleted from ECU memory.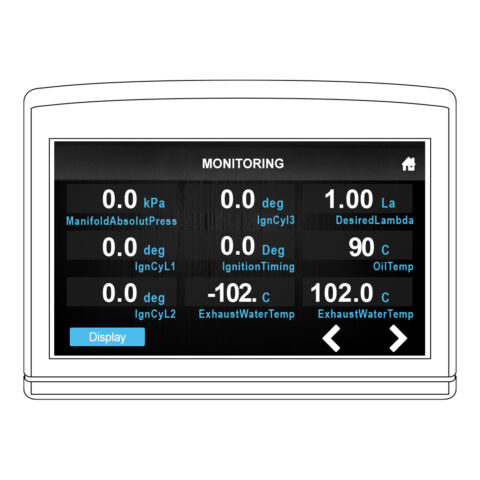 Monitoring
Allows real time viewing of vital vehicle data, letting you see far beyond your dashboard gauge. This information is critical for performance diagnostics. Monitors and displays multiple vehicle parameters including: Temperature Sensors, RPM, Speed, Ignition Timing, TPS, MAP Sensor & Battery Voltage. Also displays LAMBDA/O2 with optional accessories listed below.
Activation
Energize Fuel Injectors, Fuel Pump and Ignition Coils with audible tone that confirms proper operation. Actuate and calibrate iBR bucket on 2016 & newer Sea-Doo models.
Pair Cluster
Enables pairing new dash display with wiring harness & ECU on 2016 & newer Sea-Doo models.
Annual Renewal
1-year initial subscription requires yearly renewal (RR110-DSA-R)