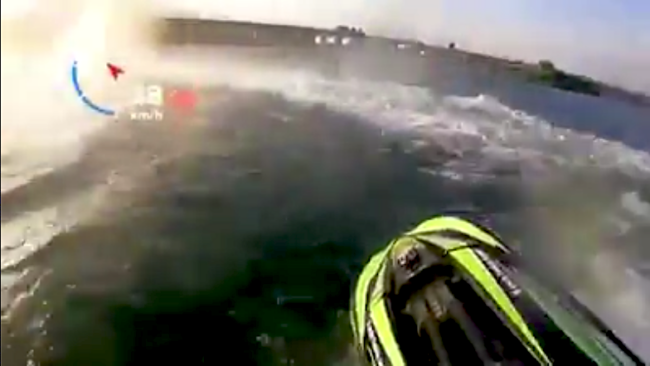 It's funny that what looks like some absolutely brutal rail-to-rail racing is just another fun weekend practice session with the riders on the Unlimited PWC race team. This super-fun POV perspective gives you a behind-the-bars view of what racer Takahiko Saito was seeing as he chased fellow teammate Kazuo Hattori around the buoys.
Of course, the both are riding Kawasaki SX-R 1500 JetSkis equipped with the best go-fast parts from Unlimited PWC, as well as brandishing some of Unlimited's new riding gear and apparel. All of us are proud to be working together with Japan's premier performance brand and encourage all of you to check out their new line up of riding gear HERE.
Additionally, know that Unlimited has much more than standup parts too. Whether you're riding a Sea-Doo, Yamaha or Kawasaki, Unlimited has seat covers, traction mats, steering components and much, much more so go check out their store today!