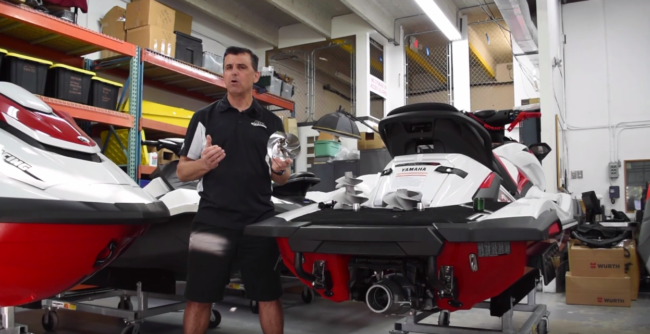 For such a simple-looking piece of equipment, the impeller ("prop") of your personal watercraft packs a bunch of innovation. Similar to selecting the proper rear differential gearing for your performance automobile, developing the correct pitch for a prop is just as important to both your personal watercraft's initial acceleration, planing speed and finally, achieving a desirable top speed.
In a recently uploaded video, RIVA Racing's own Dave Bamdas walks through the key features in a performance impeller, RIVA's long-standing relationship with industry mainstay SOLAS, and how both brands work together to create custom pitched impellers to best fit RIVA's specific performance packages. According to RIVA, increases to low-end thrust and top end speed are all tied directly to the power entering – and in this case, exiting – your jet pump.
And deciding on a pitch has much more to do with engine RPMs. As per Bamdas, "weight, performance attributes, horsepower gains, construction materials, pitches, blade configurations, and more" all play central roles in developing a proper impeller. For more information, visit the SOLAS Impeller section at RIVA Racing here.