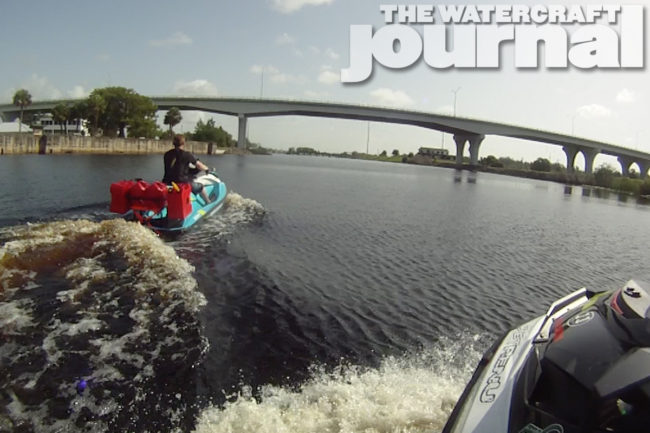 It's 2018 and already the demand for new and entertaining episodes of The Watercraft Journal's "Long Haul" YouTube show is ramping up. We were excited to radically ramp up our video production in 2017, producing 14 fresh episodes of "Long Haul" – and we're looking to increase that number by nearly double this year! Not only did we introduce you (and review) some of the coolest new personal watercraft, but also brought you some gorgeous scenery from some great riding spots throughout the country, and even test rode some of the most exciting performance-tuned machines from RIVA Racing! So what's in store for 2018, you ask?
Well obviously, s'more of the same to begin with! We've still got reviews on many of Yamaha and Sea-Doo's latest performance-bred machines, we're going to be taking to the water on some incredible over-the-weekend rides that are both daring and adventurous, but totally replicatable and doable on a budget, we're going to be heading back to RIVA Racing's super secret testing lake to have a go at some of their latest fire-breathing hotly-tuned PWC, and just so, so much more. Again, we're going to be cranking out an impressive two videos a month in 2018, so there is no lack of entertainment to be had.
We're also incredibly proud to continue to have Yamaha WaveRunners as the presenting sponsor for "Long Haul" and will have some really cool tech tips and do-it-yourself maintenance videos that we're certain you'll come to use as a reference. It's all in good fun and we hope you can subscribe as not to miss a single episode of "Long Haul" this year!