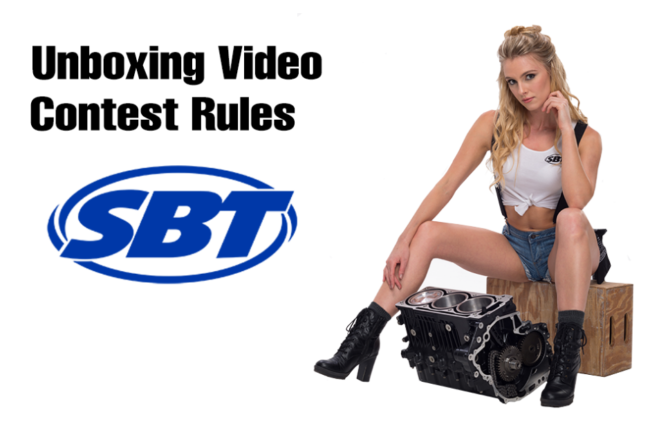 So you're thinking of ordering some fresh new parts or accessories from SBT? Wait, you weren't planning on it? Well you had better start thinking about it now because you can win some awesome cash or prizes.
That's right, SBT is now hosting what they call an unboxing contest where you can record and post a video of yourself tearing open the box of your brand new equipment like a kid on Christmas morning.
Don't be afraid to get creative people. After all, SBT will be looking for uniqueness, creativity, and just a cool entertaining video.
Simply record the unboxing experience, upload your video to social media, and tag SBT for your chance to win. Up for grabs are lots of prizes including cash, gift cards, merchandise, rebates, and lots of other cool stuff.
Prizes are ranging from $20 all the way up to a $3000. The contest is currently ongoing and winners are being selected every other Friday.
For all of the contest rules and details, you can visit shopSBT.com and be sure to follow their Facebook page for the latest information.