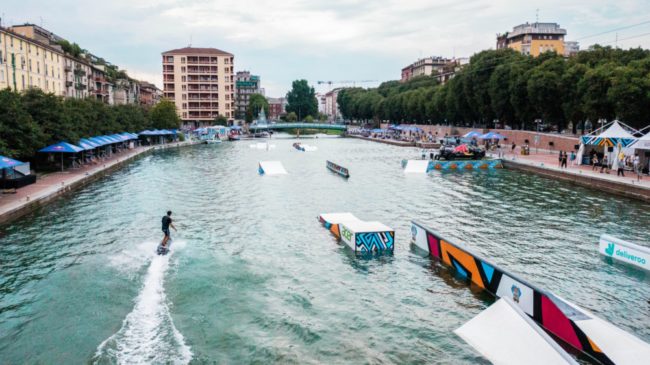 2022 was a huge year for Radinn. The crew launched Unleashed, a killer software program, which provides a major upgrade for your new jetboard. Unleashed offers more torque, higher speeds, and more acceleration. It lets you level up to beast mode on your Radinn jetboard.
Radinn also opened Surf Club in Sweden. This is like going to a surf camp, only you're making waves on a Radinn Electric Jetboard with some rad instructors and other riders just like you.
The crew  teamed up with Imagine Dragons in July for a cool video shoot in Las Vegas at Bellagio Fountains. Yep, Imagine Dragons front man can be seen riding the Freeride Element through the Bellagio Fountains.
The Freeride was the perfect choice with its unmatched stability making it easy to quickly learn to ride. They didn't even need the stunt double for the trip through the fountains.
Later in the year, Radinn Electric Jetboards hit the rental market with the X-Sport. It is the most durable jetboard in their lineup, making it perfect for the public to give it a go. The board is built to take a beating. It's lightweight and has an improved battery life for the rental circuit, so you can stay out longer. Throughout the year, the Radinn crew and Red Bull teamed up for several extreme sports events. 2022 was a huge year for the Radinn team and we expect more as we make waves into 2023.