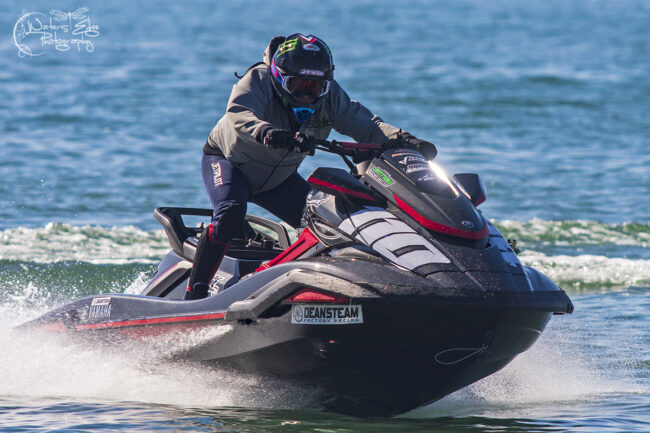 Let's just be frank; Yamaha has been enjoying a heck of a streak recently. Not only has the aftermarket fully embraced the SVHO powertrain, developing stellar performance parts to eke as much oomph out of the 1.8L as possible, but it's GP1800 (and now GP1800R) has been an almost unflappable force to contend with. Add to that the new FX platform, and those riding Yamahas are looking to dominate the race winner's podiums more often than not.
With that, and the news of Sea-Doo's almost unanimous withdrawl of racer support, and it's looking like Yamaha will go unchallenged. So wit, Yamaha WaveRunners just released its full roster of factory-supported racers, teams and which events they look to reign supreme over. It's a veritable who's who of big name talent, as well as a couple newcomers who we at The Watercraft Journal will be watching closely.
Here's the original release:
The most successful personal watercraft racing program in the history of the sport announced that it will campaign the 2019 P1 AquaX Tour and IJSBA World Finals with a factory race team headlined by the biggest names in PWC racing.
Leading the Yamaha WaveRunner factory team effort is current Pro Runabout Stock world champion Chris MacClugage and current P1 AquaX Tour champion Eric Francis. MacClugage is a 24-time world and national champion, and Francis is the #1 ranked rider in the world by P1 AquaX, followed by Brian Baldwin and MacClugage.
All racers will compete on the P1 AquaX Tour and depending on conditions will either ride the World champion design of the GP1800R SVHO or the all new platform of the 2019 FX SVHO. The new FX SVHO WaveRunner kicked off the 2019 racing season dominating the Hahn 300 endurance race in February. The Hahn 300 is the longest, most grueling PWC endurance race in the world.
"With the introduction of this new FX model, we're going to see a lot of racers gravitate to it, just like many of the pros already have," said Scott Watkins, Yamaha's WaveRunner product manager. "There's never been a combination quite like this – of Power with stability, Control and precision handling. It will be exciting to watch everything play out in what is expected to be a Yamaha-dominated starting line, and podium."
2019 Yamaha WaterCraft Factory Riders:
Broward Motorsports: Eric Francis, Sophie Francis, Chris MacClugage
RIVA Motorsports: Brian Baldwin, Dustin Farthing, Phil Pope
Dean's Team: Aero Aswar, Aqsa Aswar
Non-Affiliated: Tyler Hill, Eric Lagapalous, Dennis Mack
P1 AquaX Tour Dates:
Apr 13-14, 2019                      Daytona Beach, Fla
May 11, 2019,                         Kissimmee ~ St Cloud, Fla
Jun 15-16, 2019                      St. Pete Beach, Fla
Aug 3-4 2019                           Michigan City, Fla
Sep 7-8, 2019                          Pensacola Beach, Fla
Oct 26-27, 2019                      Ft Lauderdale. Fla
IJSBA World Finals Dates:
October 5-13, 2019     Lake Havasu City, Ariz