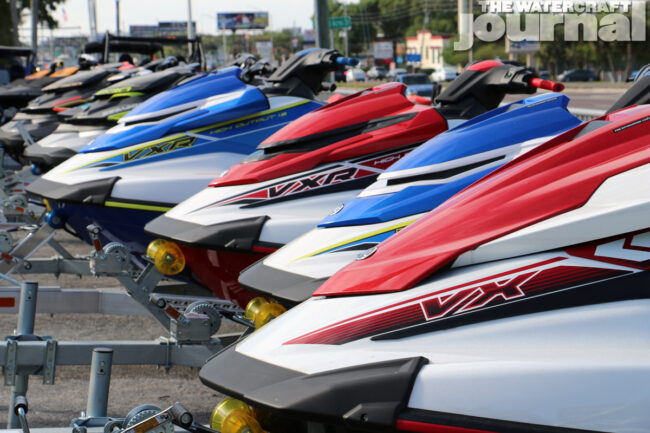 Good news seems to be in short supply these days, but thankfully a little ray of sunshine came through our email inbox today. Even amid forced shutdowns and limited access to traditional commerce, personal watercraft enthusiasts are determined to get some time on the water – and that's nowhere as evident than with the sales report from Yamaha Motor Corp. USA.
"As we expected, May turned out to be a monster month for us," Yamaha's media representative Andrew Cullen wrote to The Watercraft Journal. "Monthly WaveRunners sales in May were 156-percent of the prior year, a record month for Yamaha. Over the last weekend in May alone, Fri-Sun, we moved 3500 WaveRunners."
This, considering restricted access to launch ramps in several states, as well as mandates for travel and otherwise, is incredibly impressive. Cullen noted, the Yamaha models most in demand were a nice cross section of the entire lineup: EXR, FX SVHO, GP1800R, FX Limited SVHO and of course, the family friendly VX Cruiser. What showed most peculiar was a massive boost to the SuperJet, which was up for the month at 146% of the prior year.
Wanting to keep the enthusiasm going, and quite frankly, get those "fence sitters" to jump off and commit to the 2020 WaveRunner they've been eyeing, Yamaha has extended its latest promo offer starting this past June 1st, and running through June 30.