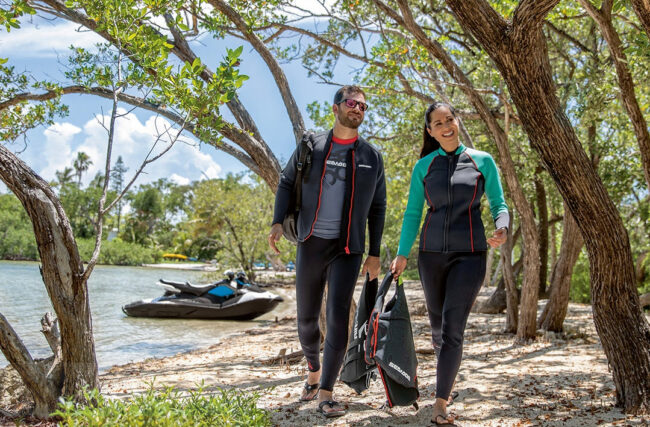 Practicing social distancing has forced many of us to get creative in the way that we interact or perform leisure activities these days.  Sea-Doo wants you to know that lots of fun can still be had this summer and are offering at least 3 ways to live a Sea-Doo Life.
Adding a new twist on the typical waterway outing can be easy when you own a Sea-Doo thanks to all of the innovative features including the LinQ system. One idea is to make a meal out of the ride.  Bringing along a friend or family member for a picnic on the back of your Sea-Doo is a great way to get out.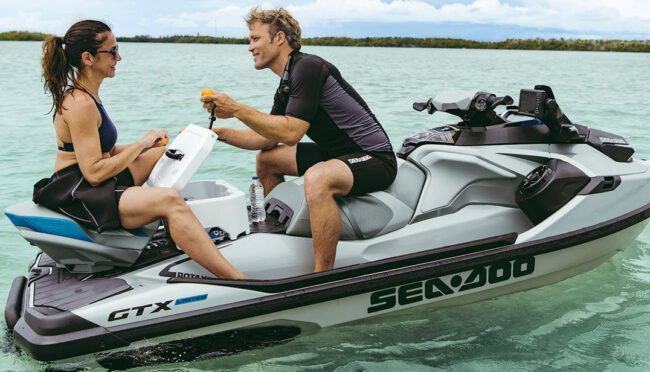 The LinQ cooler quickly attaches to the rear and makes it easy to bring food and drinks while moving the rear seat over the swim platform on your ST3-model, opens up voids of space for you to chow down.  Don't forget to crank up the tunes on those Bluetooth speakers.
The next idea from Sea-Doo is waterway backpacking or an overnight adventure.  Bring along some extra fuel in the fuel caddy to find that great secluded getaway.  Walk around an island or simply explore a location where you have never been.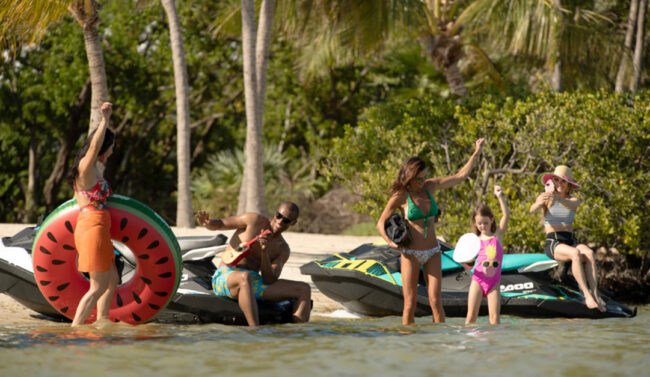 And last but not least it's summer so why not just be a beach bum for a day.  Pull up to a beach, get those coolers out, blow up the inflatables and chill out.  With a Sea-Doo, you can even get to those beach areas that aren't very crowded, giving family and friends a more enjoyable time.
Check out this Sea-Doo Blog for more information on these three ways to have a #SeaDooLife this summer.