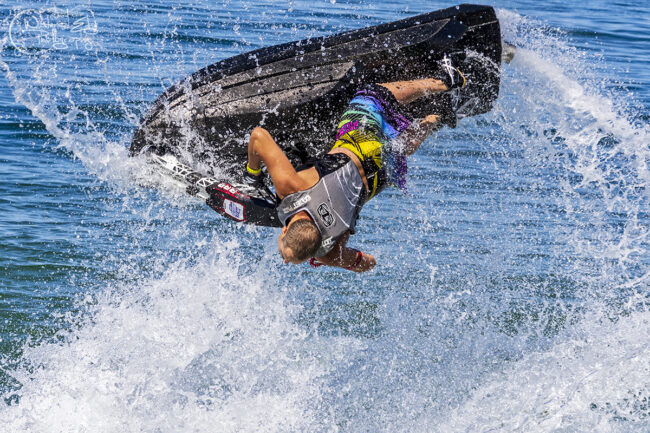 IJSBA is thrilled to announce that Blowsion will be the title sponsor to support the Saturday Night Under the Bridge Freestyle Competition at the 2019 Airways World Finals.
The Saturday Night Under the Bridge Freestyle competition went by the wayside for a while. It took Blowsion offering support in order to bring back this really awesome expression session. The expression session once more has life and you can catch all the action at the World Championships in Lake Havasu City.
Under the lake Havasu London Bridge will feature pro freestyle competitors, junior freestyle competitors, product releases, and many other exciting activities will be on tap, Saturday, October 19.
The planet's best Ski riders will have already earned points that afternoon over at the Crazy Horse Campground and Resort. They will then compete before a crowd of thousands in front of the London Bridge Resort.  The top ten points earner will head back to Crazy Horse on Sunday for a final round of action to crown the title of World Champion.  This Under the Bridge Competition is completely free to attend.
We will keep you apprised as more information is released closer to the 2019 Thai Airways World Finals which begin October 5.
We will keep a watchful eye on the IJSBA site for upcoming details on the Blowsion sponsorship of the Saturday Night Under the Bridge Freestyle Competition. It's one that's not to be missed!