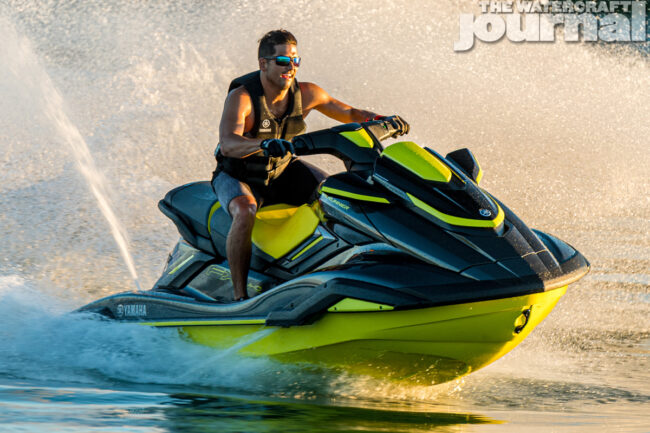 It's no secret to those "in the know" that Yamaha left a lot on the table when it came to the final power output of the Super Vortex High Output (SVHO) engine. Per its factory settings, the industry's largest displacement 4-stroke (1,812cc) cranks out an unofficial 255-horsepower. That number surprises many given the racing success of the SVHO-equipped GP1800R and FX Series WaveRunners, but dems the facts.
Thankfully, the SVHO also happens to be one of the most responsive powerplants to aftermarket tuning. To whit, Broward Motorsports (BMS) just unveiled its BMS Yamaha FX SVHO 2019-2021 Stage 1 Tune ($599) service. This ECU Reprogramming Service unlocks the full potential of your WaveRunner, reprogramming the Yamaha's ECU to obtain the full potential of the watercraft's engine. Simply send BMS your factory ECU and your newly reprogrammed ECU will return to you ready-to-run.
Upgraded tuning parameters:
Increase Horsepower by improved fuel and timing maps
No engine internal modifications required
Improve throttle response
Enhance efficiency through all RPM
Increase rev limiters
Increase torque through entire powerband
Improve throttle control & reaction
Increase top speed
For 93 octane pump fuel
So how do you do it? BMS explains, "Once you place your order please wait for an email from our CMS Customer Service Team with details on where to ship your ECU and a form to be sent with it.
"CMS will perform this service the same or next business day the ECU is received and will return your ECU to you via a fully trackable overnight service."