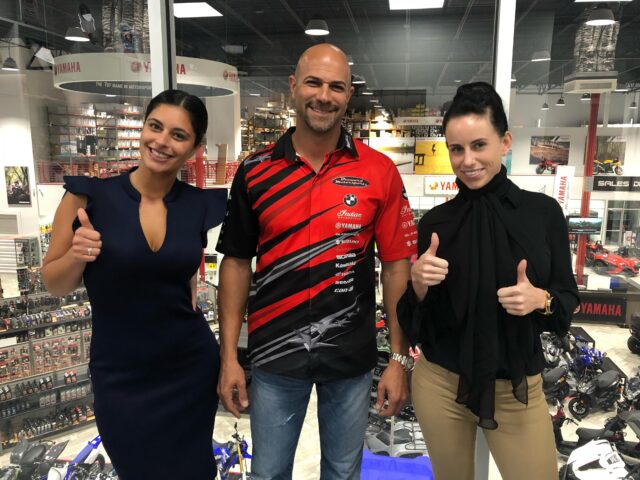 Sam Nehme, owner of Broward Motorsports is happy to report that he will be supporting the 2019 Pro Watercross Tour again. His decision to support again this year is because of the great experience he had last year and the professionalism of Pro Watercross. He was able to see the sport grow through his investment. With himself being a rider who has found his way to the top of the podium many times, really wants to grow this sport.
Nehme said he enjoys seeing the products he sells out on racers watercraft. "We race what we sell and sell what we race!" With multiple Broward Motorsports locations and an easy-to-use website, Nehme's goals is to provide everyone what they need so that they can stay competitive in the field. No matter if you ride Yamaha, Kawasaki or Sea-Doo, they have you covered.
Jennifer Handler, Vice President of Pro Watercross is very happy to have Sam Nehme with Broward Motorsports coming back as a sponsor. The racing season is very busy but with sponsor like Nehme, they are able to put on every race to the best of their ability. Broward Motorsports has built quite the race team. If you are able to attend any of the races along the tour stop, check out the Broward Motorsports Tent!
Check out Sam Nehme's rider profile here!