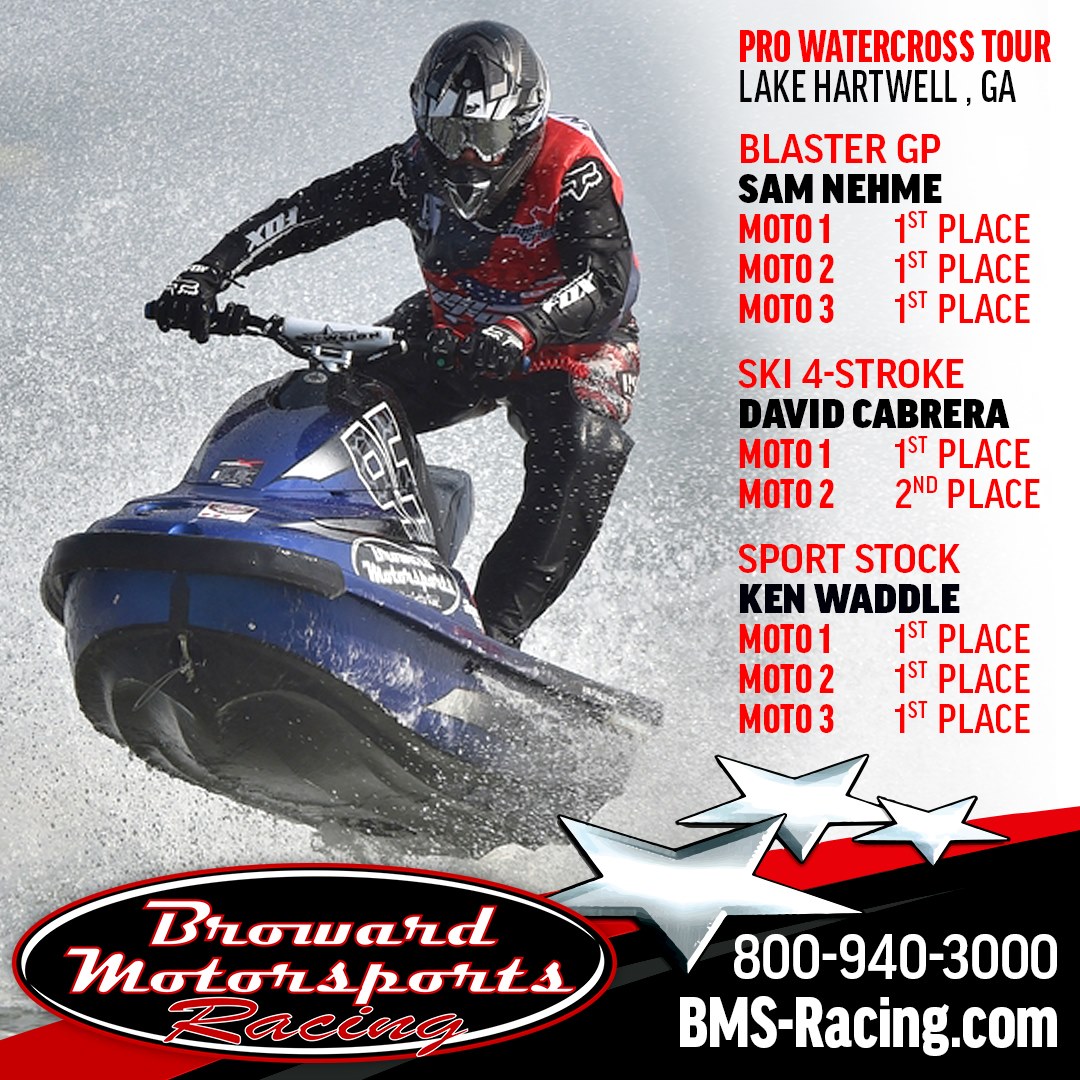 Broward Motorsports company-wide motto is "You gotta ride". While this is a pretty simple motto, it stands for a lot more. It stands for their loyalty to their customers in providing them with products that they will enjoy for years to come. It also stands for the Broward Motorsports Race Team. The race team that is the largest in the world and has won more Aqua X Championships than any other team.
The Broward Motorsports Racing Team has some of the best riders in the world, such as, Chris MacClugage, Eric Francis, Jimmy Wilson, Sam Nehme along with many other riders. During the Round 5 of the Pro Watercross Tour, Broward Motorsports Racing Team was able to finish strong with many of their riders ending up on the podium. In the Blaster Gp Class, Sam Nehme finished 1st in all motos.
In the Sport Stock Class, Ken Waddle won all of his motos, earning him the overall win. Lastly, in the Ski 4-Stroke Class, David Cabrera won the first moto and came in second in the second moto. It was an outstanding weekend of racing and for the Broward Motorsports Racing Team.
For more information about the Broward Motorsports Racing Team, check out their Facebook page. Along with having a good race team, they have multiple dealerships located throughout Florida and a great website. Whether you are looking to purchase a new watercraft or need parts, check out Broward Motorsports today!