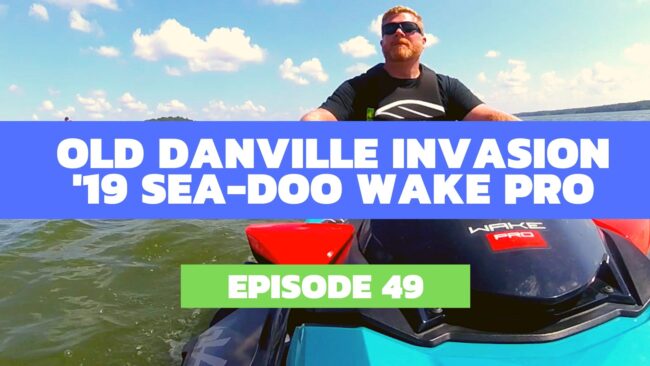 After a bit of rescheduling, we found ourselves with the very rare open weekend and were more than happy to accept an invitation from the Kentucky PWC Riders to join their 100-mile round trip ride. Called the "Old Danville Invasion" the group gathered at the top of Kentucky Lake, at Moors Resort before heading down to the the historic Danville Grain Elevator located in the middle of Cane Creek, just before joining the Tennessee River.
We had toured the 100-plus-year-old submerged remains a couple of years ago with the Middle Tennessee PWC Club during their annual "Iron Man" ride; but never from high up in Kentucky and not aboard a brand new 2019 Sea-Doo Wake Pro 230. So how could we say no?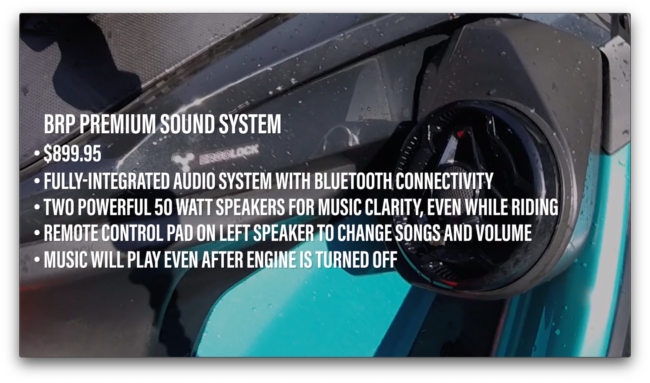 Wanting to beat the Saturday boat traffic, we decided to meet bright-and-early. Not wanting to waste a minute, we were quick to launch our Wake Pro, tie up to the dock, load up on drinks and snacks for the day, and even select some of our favorite tunes to play over the BRP Premium Sound system throughout the day.
The plan was to gather at the breakwater outside of Moors Resort; impressively of our dozen skis, few came from Kentucky. We welcomed riders as far away as Georgia, Alabama, Indiana and Ohio – not to mention ourselves hailing from Tennessee aboard a Sea-Doo with Florida registration numbers.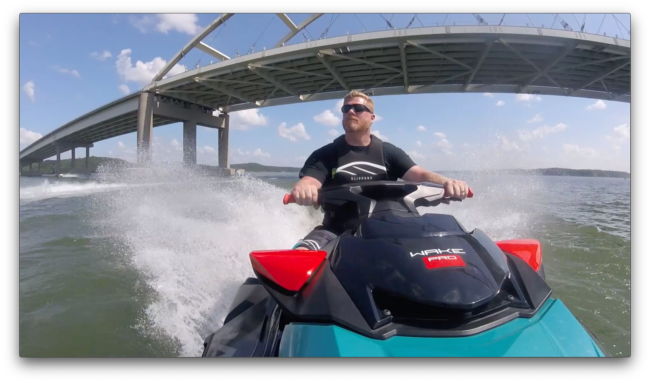 With our tanks fully topped off, we sped off due south, with the famous Land Between The Lakes National Park to our left. The early hours blessed our group with smooth sailing and light boat traffic. We settled into our seats, turned on some music and sang along over the howl of the Sea-Doo's 230 supercharged horses.
The Wake Pro famously includes its "Ski Mode" speed control options, allowing the driver to scroll through five preset acceleration profiles that help pull and tow a wakeboarder or a raft smoothly and consistently. Yet, a little known feature is Sea-Doo's Slow Speed Mode.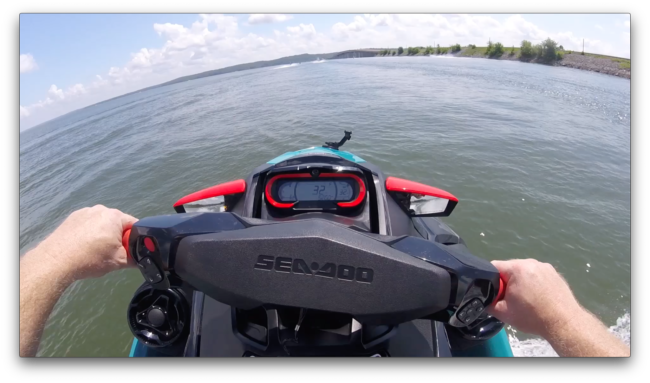 Similar to setting Cruise Control (which our Wake Pro didn't come equipped with), the Slow Speed Mode lets you set a desired top speed. And, unlike Cruise Control, you're not "locked" into maintaining just one speed. You can ease off the throttle to slow down or speed back up without cancelling your preset max speed.
That, and just like you'd expect with Cruise Control, Sea-Doo's Slow Speed Mode lets you bump your set speed up or down by five one-mile-per-hour increments – all without having your hands leave the handlebars thanks to two large quick-response button pads.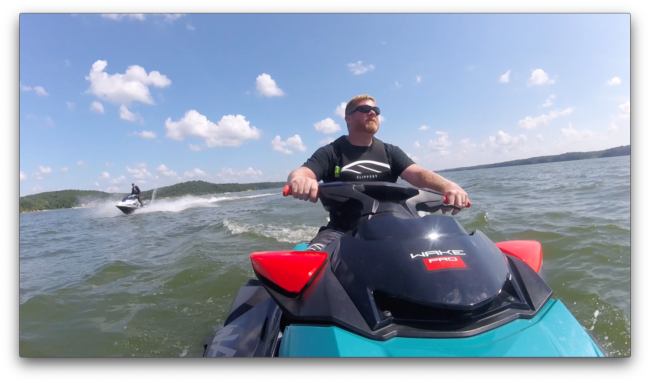 Just press the left hand side's Intelligent Throttle Control button while at the speed you like, and the new-for-2019 7.6-inch wide digital display will read out "Slow Speed Mode". To adjust your max speed, simply toggle up or down using the right hand buttons. It's that easy. And frankly, we used it all day.
Passing by the Paris Landing State Park and under the Highway 79 bridge we continued south until the remains of the Old Danville Railroad Bridge came into view. Originally built by Louisville & Nashville Railroad in 1860, the line connecting Paris, TN to Guthrie, KY was hotly fought over during the Civil War, but didn't truly become the lifeline it was until the Danville Grain Elevator and Transfer Station was built in 1914.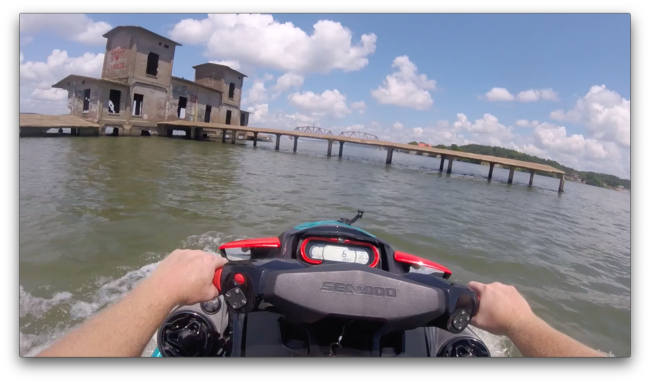 The six story building was set at the foot of the Tennessee River long before the Kentucky Dam flooded the Danville valley back in 1942, raising the water level by 55 feet. Originally designed to transfer barges' cargo from the river to railcars above, the station once houses two twenty-horsepower elevators carried cargo from the lower levels to trains docked at the fourth level, including thousands of tons of peanuts, grain, limestone, iron, and cotton. All that remains today is what can be seen above the waterline.
After a short break to reapply sunscreen (it was in the 90's after all) and swimming beneath the shadow of the railroad's stone bridge supports, we thought it best to double-back to Paris Landing for some lunch and to top off our tanks.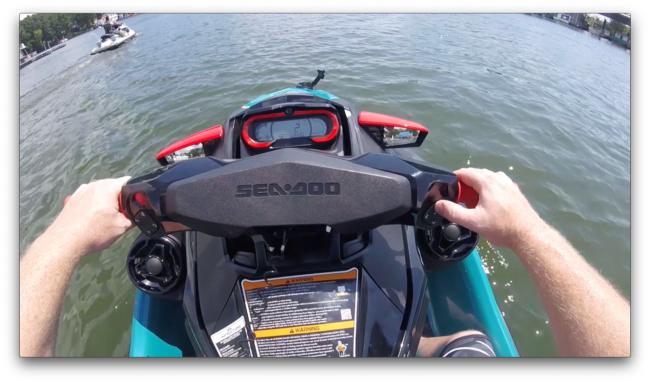 Entering into the national park's marina we engaged the Sea-Doo's slow speed mode, this time while in neutral. Doing so engages a sort of "No Wake Zone Mode" letting you bump the speed up from one miles per hour to seven. Engaged and adjusted like before, the operator isn't required to hold the throttle down. Just steer accordingly – although its always smart to keep your hand on the iBR brake lever just in case.
After filling both our tanks and stomachs, we wanted to get a bit more riding in. By this time, the weekend boat traffic had swelled considerably, which churned up the lake into a bit of a bathtub. We still managed to find some cool scenic spots to go ride through as well as find another quiet cove to get some added swimming in (did we mention how hot it was?).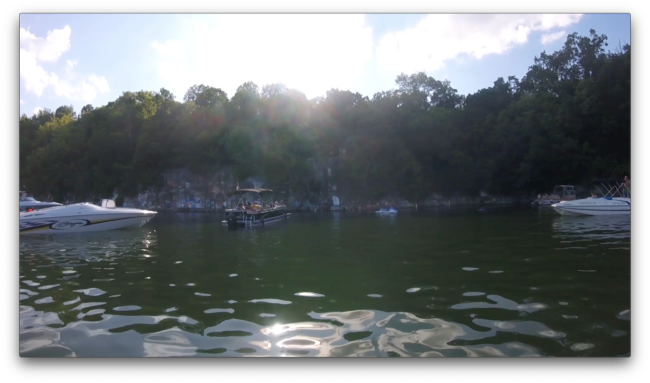 With the sun sinking low in the horizon, we had one last spot to check out – the Quarry. A hollowed out cove near Moss Creek, the quarry was densely packed with boaters looking to share the shade, listen to music, and watch as kids swung from rope swings and teenagers dared each other to jump from its sheer rock cliffs.
Onlookers cheered those who jumped and boo'ed those who chickened out at the last minute providing some entertainment before needing to turn back and make our way to the launch ramp. We had a two-and-a-half hour drive home and the weather reports weren't looking all that favorable. Bidding so long to our newfound friends we loaded up our Wake Pro, cleared out its cargo and LinQ-mounted cooler and drove into the shadow of mid-summer storm clouds looming low ahead…