In easily one of the most dramatic face-offs at this year's King's Cup, Christian Daly won the Pro Sport GP World Cup against fellow American and 20-plus-time World Champion Chris MacCluggage. After acing the first two motos on Saturday, Daly held a 14 point advantage over Macc when they lined up for Sunday's final moto.
According to a report in Constant Contact, "half way around the first lap, Daly's boat suffered an electrical failure and dropped a cylinder. MacCluggage went on to win with Daly finishing in a distant 3rd place. Daly's lead going into the final deciding moto was now only 2 points. The final moto would be winner take all between the two Americans."
"I couldn't believe that a coil failed! And at the worst possible time!" said Daly. "I looked over at TJ on the beach (engine builder, Tim Judge) and he was saying just keep going, by waving his hands. By sheer chance I brought an old coil as a spare and TJ fitted it for the final."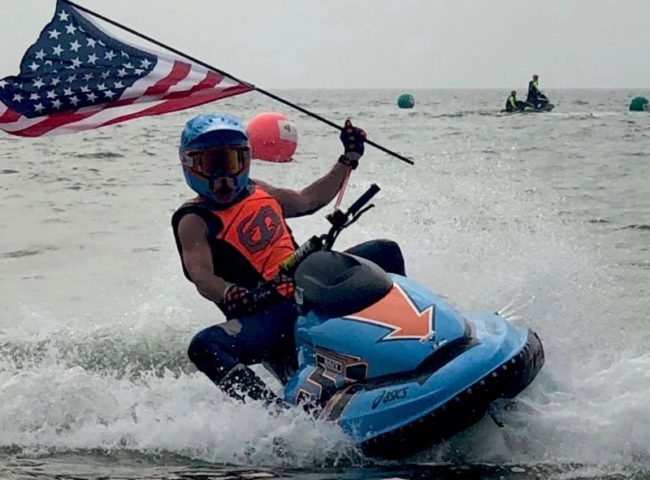 "I knew I had to be perfect at the start. I could see him right behind me in the early laps and then he disappeared," commented Daly. Both Daly and Macc battled for the first four laps when MacCluggage suddenly suffered a driveshaft failure, handing over the $15,000 first place prize and the prestigious Kings Cup to Daly.
"What a day! What a year! It was a proud moment for me to hear the American National anthem on the podium," beamed Daly. Of course, Daly has much to celebrate, who now is a three time world champion of Closed Course Sprint racing, and Pro Rookie of the Year in P1AquaX Enduros.