The Ladies Aquabike Division has a nail-biting three way title battle going into the UIM-ABP Aquabike Grand Prix of Sharjah. Khalid Lagoon is where it all comes to down to who will be crowned number one.

Lativia's Krista Uzare, Emma-Nellie Ortendahal, the defending champion from Sweden, and Estonia's Katriin Nilbe are the ones who are in the hunt for the title.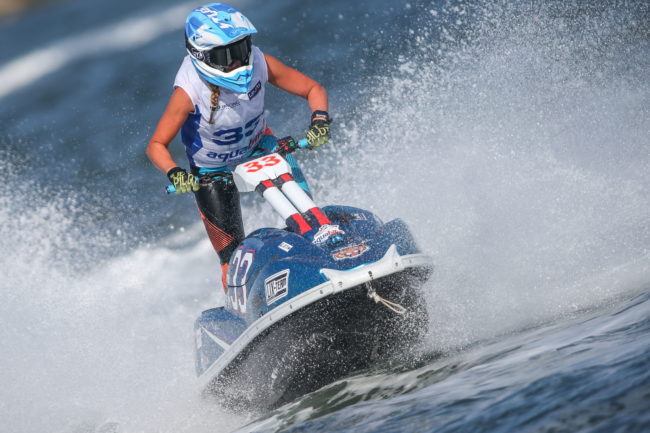 Uzare has a nine point lead over Orentendahl. Both produced excellent motos in Gallipoli where Uzare grabbed her first UIM-ABP moto and GP win. She and Orentendahl fought to the finish again in Olbia where Uzare came out the victor. Nillbe entered into the mix by picking up her first moto win.

With 75 points on offer at the upcoming Grand Prix in Khalid Lagoon, Nillibe has her work cut for out for her because she trails Uzare by 23 points.

Britain's Mollie Fearn would like nothing more than to play spoiler in Orentendahl's attempt at a trifecta at the Grand Prix. Fearn has had a solid inaugural season on the UIM-ABP tour with her best being a third in moto and placing fourth overall in Olbia. We can't count out Estonia's Jasmin Yprause who has six top six finishes.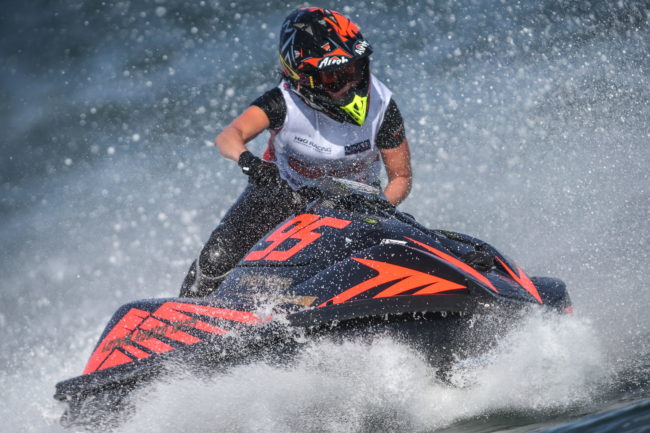 Sofie Borgstrom is also another woman in search of a good finish. She picked up a third and fourth overall finish in Gallipoli, her best results to date in moto and GP. Jonna Borgstrom is hoping for a good result after coming back from a crash in Sharjeh last year, which resulted in a broken arm.

Uzare and Nillbe each have their eyes on their first UIM-ABP world titles and they will be ready to throw down the gauntlet. However, the two will have to really bring it in order to take down Orendahl. She wants to remain unbeaten on the circuit and is up for the challenge against Uzare and Nillbe. This is going to be one heck of a competition!