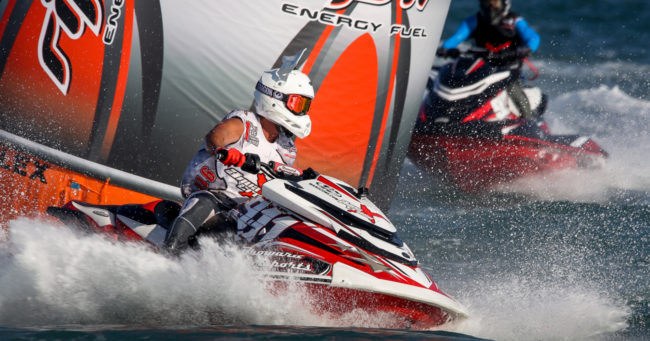 P1 AquaX news's latest article pertaining to ratings, states that American rider Eric Francis continues to dominate the number one spot on the leaderboard. P1 AquaX, the international personal watercraft promotor announced the updated world ratings at its USA Annual Awards Ceremony held in Daytona Beach.
The P1 AquaX World Rankings began in 2014 and are based on the riders with most consistency and talent. Standings are disclosed every three months and are calculated by using two years of previous race results, the latest results being the most relevant. The most recent results spotlight riders who are in the best form along with other significant factors such as how many competitors raced, water conditions, the level of race class, and who raced.
Francis was hailed as national champion at the final event in Fort Lauderdale in November. Brian Baldwin, Chris MaClugage, Eminio Iantosca, and Chris Saxon round out the top five riders for the USA.
Longtime rider, Eric Lagopoulous entered the top ten after the Englishman Joe Harvey dropped down to eighth place. French rider Thomas Favolini climbed 3 places to make his way into sixth. He is also the EuroTour champion in AquaX Pro Enduro. Sophie Francis is the highest ranked female rider, sitting in 18th during her first season as a pro. Christian Daly, 13th was named 'Rookie of the Year'.
Lisa Barsby, Global Head of P1 AquaX said, "With over 250 AquaX riders having appeared in the World Rankings over the past 5 years, they have become a major talking point in the sport. Eric is no stranger to heading up the rankings and P1 AquaX is delighted to have attracted so many world class racers to our series. The next announcement will be our 2019 international race calendar which will see us race on three continents."