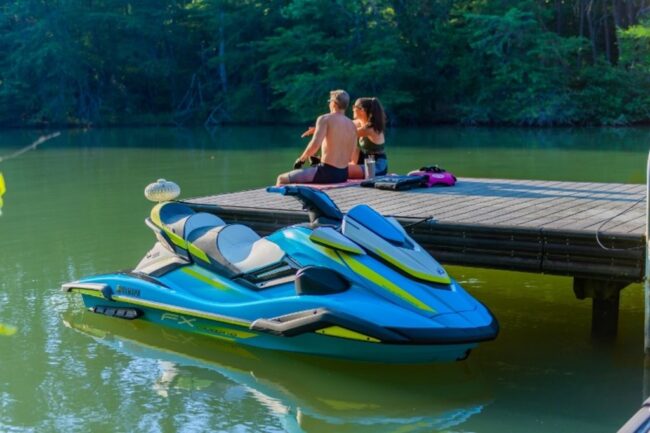 Yamaha WaveRunners and Discover Boating have some great tips on offer about how to be a cleaner boater and PWC rider. We all want to protect our waterways so they're not only clean the next time we want to take a ride but also available to us. Waterways are often taken away from jet skiers due the actions of a few who don't respect the rules and laws. Below are some ways we can all be better stewards of those nice places we like to ride and enjoy.
Always refuel on land to ensure you don't spill fuel or oil in the water. Try to avoid the shallows so as not to suck up plants, sand, or trash into your pump. If you are riding in shallow water, maintain an idle speed so as not to disturb wildlife. Moreover, if there are swimmers nearshore, avoid riding near them and whatever you do, don't harass the wildlife in or out of the water. Keep a careful eye out for manatees when in Florida. They are slow and often fall prey to injuries by careless boaters.
Always follow No Wake Zone signage. When you pull your watercraft out of the water, make sure to give it a good wash so you don't carry any non-native species of plants or animals to your next destination. When you are docking, try to avoid areas where birds or other animals are hanging out on shore. Do your best to find an open area when beaching your ski for lunch or taking a break. Be mindful of the fragile ecosystems along the shore.
Following these simple rules will keep the waterways open to all of us while doing our part to keep it clean.