Recently, The Watercraft Journal had the pleasure of talking with Josh Bradwell over at California Freestyle. For those that don't know California Freestyle, they are a full-service jet ski shop in Stockton, California. They are especially well known for building the Phantom hull.
Josh, like most of us, started riding on an old JS440 at the age of 14. Since then, he has been riding jet skis. At first, it was more of a weekend hobby like majority of the stand up enthusiasts. Josh was originally in the Harley Davidson "world." He was a technician and worked in composites. Later on, he left and started his own composites company still specializing in Harley Davidsons. After Harley switched to using plastics over composites, he went all in the jet ski industry. He started working with Trendsetterz and helped build the original Backie Chans, then later on he actually broke off from Trendsetterz and created "California Freestyle."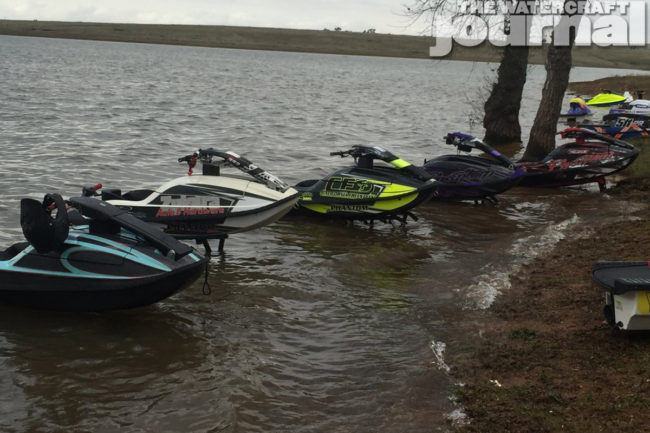 California Freestyle has hit it big with the Phantom, possibly one of the best looking hulls in the industry. The prices are also very "entry level" but, the quality is top notch. The Phantom is offered in four different options. Starting at $3500 is the glass Phantom, which will be the heaviest at 100-pounds. The other options are a $4,500 glass infused, $5,500 hybrid infused, $6,500 full carbon epoxy. The option to build an all out comp ski is on the table as well, but no price tag. All the hulls come with footholds, hood latches, scupper and hood. The typical turn around time has always been two weeks from payment. The nice thing Josh does is that they don't require a deposit at first, but rather put your name on the list. When it is your turn, then you pay once the building starts. This prevents the long delays that some people have seemed to experience with many other hull builders.
The Phantom is primarily a flat water hull as It is very short and light. Not to mention, it is marketed as one as well. Josh described this hull as their "bread and butter." However, Josh told The Watercraft Journal that there are a handful of guys on the East Coast and Canada who ride them in surf. California Freestyle offers a longer ride plate measuring six inches.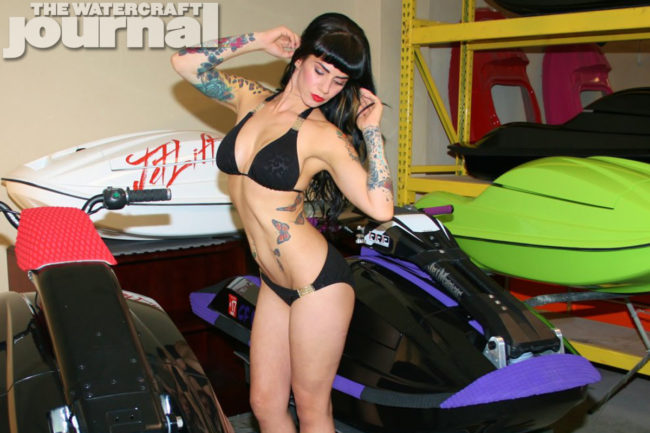 They also offer another hull that many people do not know about. The "Fix" is an aftermarket fixed steer ski. There have only been four produced. It was designed to be California Freestyle's entrance into the surf hull game, but they kind of misread the market and hasn't been much activity with the Fix hull. The Fix starts at $5,000 and comes with steering and everything else the Phantom would come with. Even though four hulls have been made, California Freestyle still offers the Fix if you would like to have one made.
When looking at the future and what Josh at California Freestyle will bring to the table in 2017, things are looking very bright. In terms of riders, Josh spoke about how many pros on other big name hulls were expressing interest in switching to the Phantom. Also, there is a 1200c motor from Engine Tech for a possible pro rider. On the amateur level, you should expect to see about four to five riders from Northern California on Phantoms.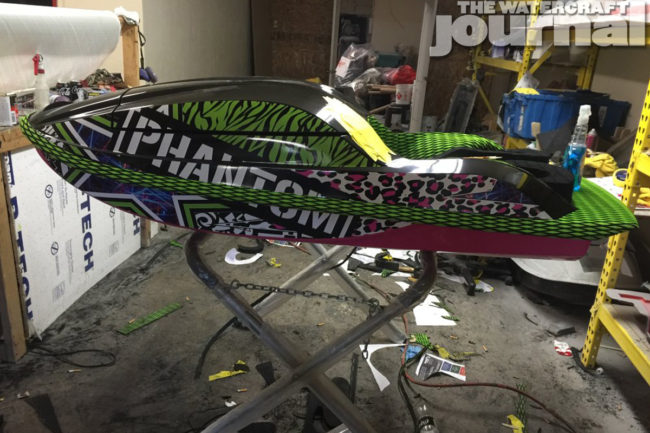 Two names Josh said to look out for are Zach Zylstra and Curtis Riggins. Both of them are just young kids who have been riding only for eight months. They have progressed so quickly that they started pulling 540's in only six months! Zach and Curtis are on the $6,500 Phantom hulls. As far as changes for the Phantoms, Josh said that the only changes will be on the ride plate and modifications to the hood to accommodate the larger motors.  Be on the lookout for great things coming out of California Freestyle in the near future!