Flat water, high speeds and mechanical gremlins on the loose; St. Petersburg, Florida may not have had the washing machine surf and head-high rollers that marked AquaX's visit to Daytona for the first race of 2019, but the third stop on AquaX's 2019 tour was no walk in the park, either.
"Going over that last bridge into the island of beautiful St. Pete Beach, I got a glimpse of the action waiting to commence as I drove into the dry pits, but I never thought this flat water condition would wear me out as much as it did," said Pro class racer Juan Lezcano of the Miami Jet Ski Shop team. "There was not a moment to let off the gas; it must have been the fastest race I've ever competed in."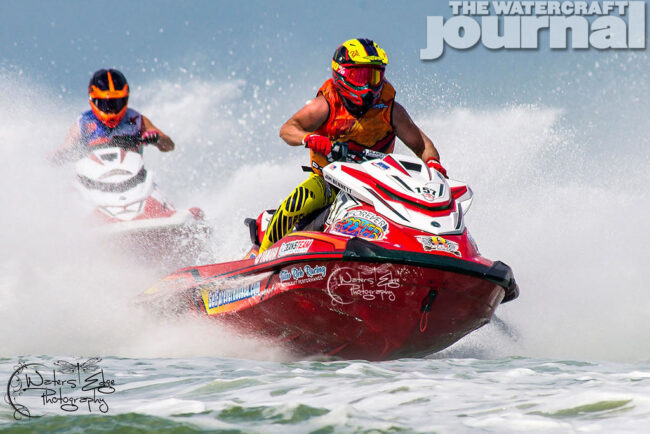 Add sweltering, muggy heat to AquaX's 30-minute motos, and you had racers that were fighting for every advantage and every bit of stamina as they battled for the checkered flag. The third stop on this year's tour was not only a fight for the top podium step for St. Pete, but a key race in the world standing points chase, and although there were a few missing race numbers in the Pro lineup compared to Daytona, there was no shortage of world-ranked racers hitting the course in front of the iconic pink Don CeSar.
Mid-season world rankings were announced at a special ceremony and dinner Saturday night, and Brian Baldwin (2, 1, 6) pegged the top spot, claiming title as the top Pro watercross racer in the world. The battle this year is a tight one, however, and The Eagle, Eric Francis (1, 6, 2), claimed back that top spot by the end of the weekend with his overall win at St. Petersburg, according to the P1-AquaX website. "St. Pete had fast speeds and great competition, with lots of attrition," Baldwin told The Watercraft Journal. "It was an awesome site, and I look forward to (going back) next year."
Of note among the St. Pete finishes were a third place overall finish by rising star Christian Daly (17, 2, 1), and an impressive fourth place overall finish for Sophie Francis (5, 5, 7). "It was a tough weekend! St. Pete was anyone's weekend to win," Francis said. "The biggest challenge was keeping a fast pace and staying consistent in each race."
The Visit St. Pete/Clearwater-sponsored Watercraft Clinic team was on site for their home race. Pro rider Tyler Hill was back after his Amateur 300 win last year as a Pro Rookie this year. Moto 1 saw Hill on his RIVA Racing/Factory Yamaha FX finishing third, a season best for Hill. For Moto 2, Hill was in second and suffered a mechanical.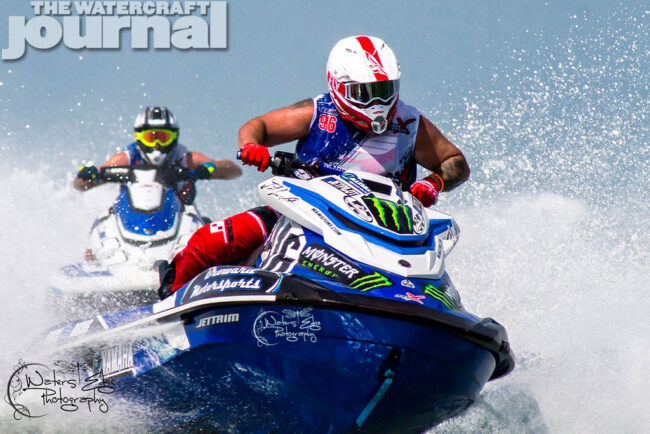 In Moto 3, Hill ended up again in third place giving him a season's best fifth place in a very competitive Pro Enduro class. Hill is part of the The Watercraft Clinic Racing Team, with team riders Daniell Wagner, Jason Lester, and Errol Lange. The team is proudly sponsored by Visit St. Pete/Clearwater, RIVA Racing, Jet Pilot USA, and Jettrim.
On the amateur side of the AquaX scorecard, Christopher Landis (1, 1, 2) fought his way up from the back of the pack in all three motos, and walked away with the weekend win in the Amateur 300 division, while Ben Mantel rolled up a 1, 2, 3 finish for the top overall spot in the AM 200 division.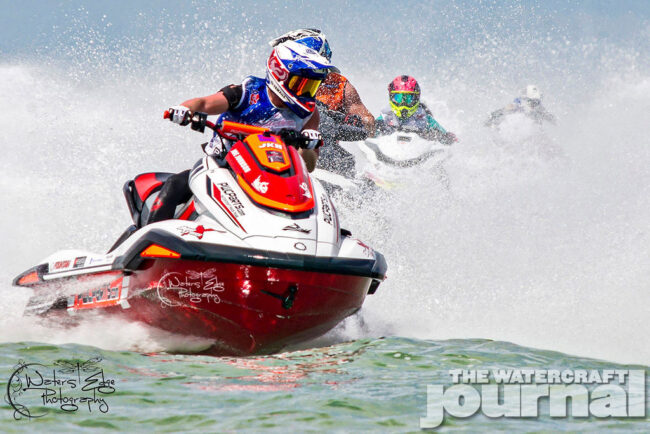 "I am super pumped to get my RIVA Racing FX on top of the podium for the first time in my p1 Aqua x career. I am so glad my dad was there on Father's Day and I could bring home the win for him," Landis said. "I'm only a few points out of 1st place for the season and I'm excited to get back after it in the last round in Pensacola."
St. Petersburg Beach Results Pro Enduro: 1. Eric Francis, 2. Brian Baldwin, 3. Christian Daly; AM 200: 1. Christopher Landis, 2. Greg Radulski, 3. Dean Harrison