Like a high school guidance councilor, we at The Watercraft Journal are always interested in digging up that "hidden potential" in personal watercraft. Whether its tricks for improving handling and cornering, extending engine life, or unlocking horsepower buried behind oppressive noise, smog or speed restrictions; we're always on the hunt to bring out the best in today's PWC.
Yamaha's been incredibly cagey about the real horsepower output of its top-of-the-food chain Super Vortex High Output (or SVHO) 4-cylinder powerplant since Day 1. Most racers and performance shops dismiss the stock-tuned SVHO as tuners revealed the total output as 250-horsepower. Despite being the largest displacement four-stroke available in the PWC market today (at 1,812ccs), at 250-ponies, the SVHO lags well behind its nearest competitor, Sea-Doo with its 300-horsepower 1.6-liter, and Kawasaki and their howling Eaton TVS-supercharged 1.5-liter making 310-ponies.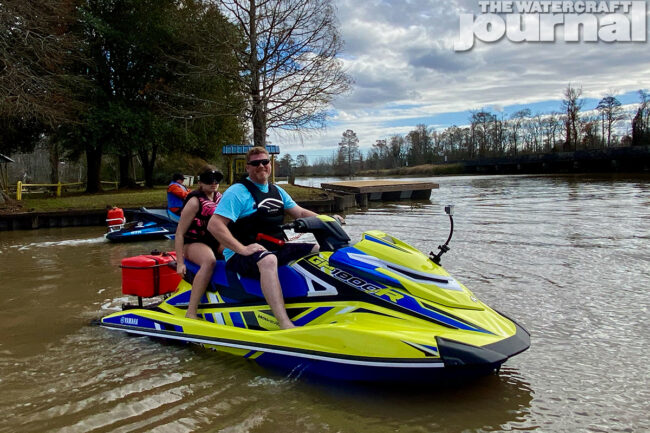 Interestingly, RIVA Racing's Jesus Garcia added a wrinkle to this mystery, by explaining that while the SVHO engine delivers 250 horsepower at 7,300rpm (generating around 7 psi); at wide-open throttle the engine is a whole different creature. When pinned, the SVHO spins up to a peak of 7,700rpm, creating around 10psi and producing an impressive 285 horsepower – at least for for a split second or two before the speed limiter kicks in. Yet, the SVHO truly shines only after "removing the [Yamaha's] speed limiter [where] it'll make produce 10 psi [at] around 7,800 rpm, [which] is around 290 horsepower."
So waitaminute. What you're saying is that all you need to make a Yamaha SVHO pump out nearly 290-horsepower all day long is to simply unlock the ECU? Yes, that's exactly right.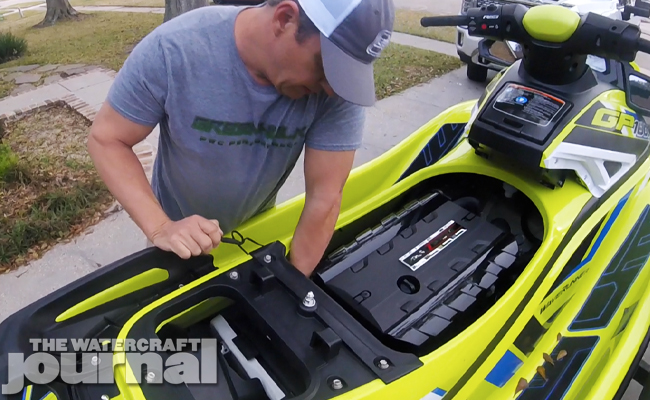 RIVA Racing wasted precious little time in becoming one of the premier resources for performance ECU tuning in the watercraft community. With hundreds of different maps for thousands of applications, RIVA Racing and its MaptunerX software has unlocked the hidden horsepower buried in more watercraft than any other outlet in the world today. Together with the world's largest catalog of proven performance parts, racers and hot doggers have never had better access to reaching insane speeds than ever before.
While we weren't intent on setting any world records, we did turn to RIVA Racing for its Stock OEM File with the Speed and Boost Limiters removed. This ECU reflash is exactly as the name describes: An entirely factory-stock fuel ignition timing curve with the RPM limiter moved to 8,000rpm and the boost signal limiter deactivated. Otherwise, our 2020 GP1800R SVHO was completely stock… Well, that is to say, no performance parts were installed.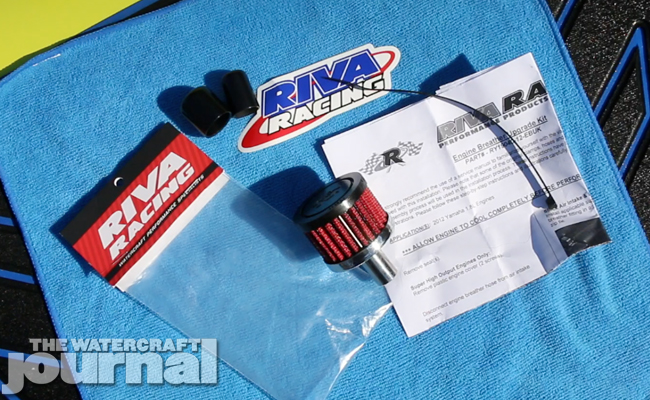 We did add one additional piece of hardware that was less about adding any sort of horsepower but rather, increasing the longevity of our GP's supercharged engine. RIVA's Yamaha 1.8L Engine Breather Upgrade is deceptively simple: consisting of a small corrugated K&N Filter and a pair of rubberized end caps, the upgrade literally reroutes the positive crankcase pressure from plumbing into the air intake to an open breather.
Simply remove the decorative engine cover, uncork the factory hose running from the crankcase to the air box and point it in the opposite direction, tying it to the engine cover brackets fitted with the new air filter element. Then you block off the nipple on the air box and reinstall the cover. It's really that easy.
This addition ensures that the engine is no longer ingesting a boiling hot miasma of unspent fuel and contaminated oil vapor, which can coat the throttle body, valves and pistons in this non-combustible oil, robbing horsepower and potential longevity. It's $35 and takes literally seconds to install, but can make a world of difference for your Yamaha's engine especially as you continue to rack up the hours.
Of course, prior to this we put our 2020 Yamaha GP1800R SVHO up against the 2021 GP1800R SVHO in the single-most scientific acceleration shootout possible. At the time, we clicked off an impressive-on-it's-own-merit 5-to-60mph run of 3.77-seconds, and a top speed of 70.5mph – that is, until the speed control kicked in. And all of that with a full tank of pump gas 91 octane.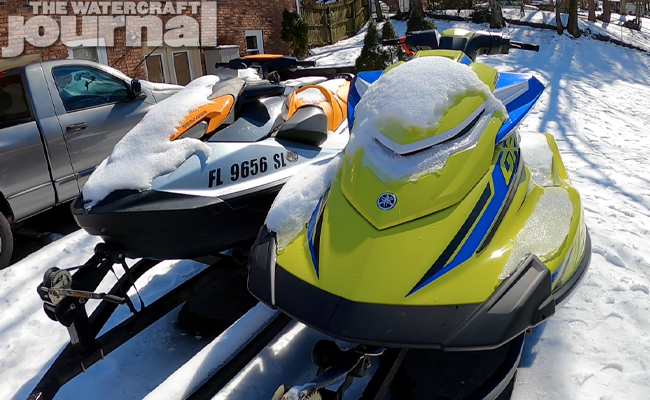 Then we had Greenhulk.net's own Jerry Gaddis pull out the ol' MaptunerX handheld tuner and upload the new Stock 8000 tune. Down in Louisiana's zero elevation and thick-as-soup air, we clicked off a hair-raising 75mph-flat run but failed to grab a picture of it. And in today's world, that's as good as never even happening.
So back home and with a thick layer of ice and snow on the ground (and filling the footwells), we decided to give the Yamaha one last shot at glory. Although we were a good 480-feet above sea level, the air temp was 38-degrees out on the water, which radically adjusted our barometric pressure down to a couple hundred feet above sea level (when corrected). Sure, it's not exactly apples-to-apples, but it was as close as we were going to get.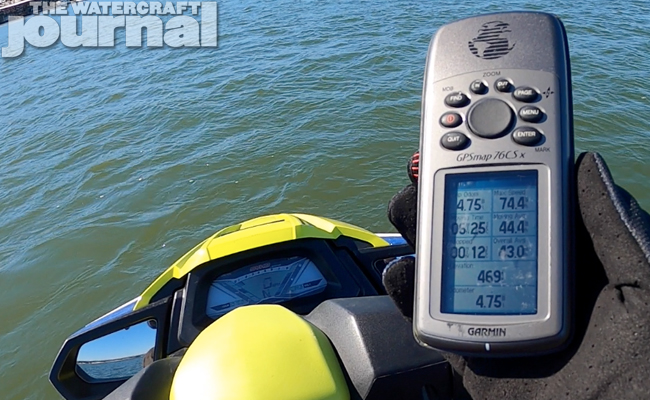 At first, winds were whipping up the water too much to do much better than 73mph, which was cool but well below the mark. Doing our best to find a patch of glass, we clicked off an improved 73.6. But dang, we knew there was "more in there." Suddenly, the wind died and the water calmed, and we clamped down on the gas. With ice water running through the Yamaha's veins and a topped-off tank, we ran a 74.4mph top speed at 7,800rpm.
While we still attest that this is a 75 mile-per-hour upgrade, the photographic evidence we can supply here puts it just under the mark. Again, that's at 482-feet above sea level, a 240-pound rider and a full 18-and-a-half gallons of fuel in the tank. So yeah, that's pretty dang fast all things considered. And best of all, you can still take your supercharged Yamaha to the dealer for service and most will never know that the ECU has been unlocked. Yes, really.