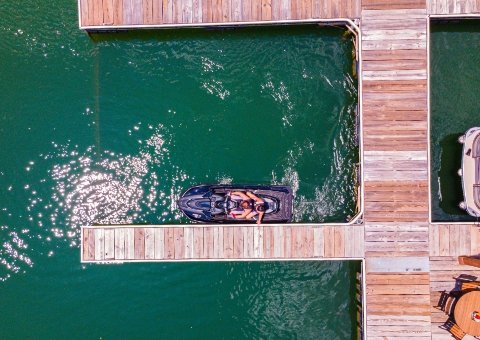 With those warm afternoon temperatures inching upward for many folks, that can only mean one thing.  Time to pull off those watercraft storage covers, fire up the engine, and get that thing ready for riding season.
Equally important, is to make sure your boating safety knowledge is up to date. With Yamaha's Resource Page, it's easy to find local waterway laws according to your state.
You can even take online courses through their resource page or by directly visiting BoatUS.org.  At the very minimum you can take the free boating safety course which is tailored to your specific state's laws.
This is a great time to brush up on boating and water safety to ensure that you and everyone around you can enjoy their time on the water.
If you have recently taken a safety course or would like to learn about other boating-related topics, you can also check out the various other courses offered including courses related to navigation, weather, and planning for long trips through tricky waterways such as rivers and locks.
You can never have too much knowledge when it comes to safety on the water.  Get prepared now so that you're ready to hit the water when the weather is right.