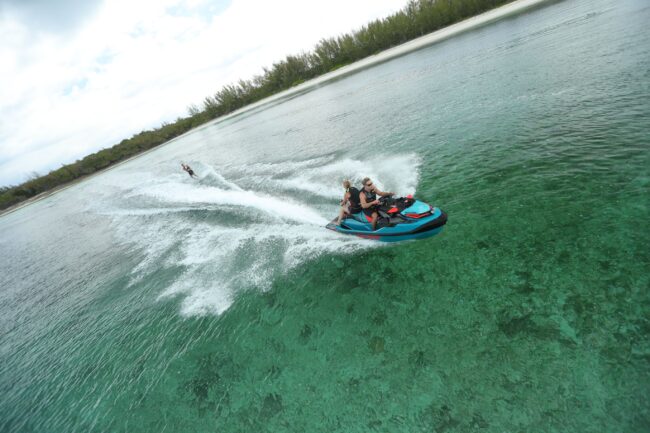 Summer is officially here and it will be nice to cool off on those hot days by taking up some water sports. For those of you wanting to do some wakeboarding, tubing, or other towing sports, take advantage of the Sea-Doo retractable Ski Pylon.
That covered hole located at the rear of your LinQ-equipped Sea-Doo is no not your gas tank, but a conveniently located mount for the ski pylon which makes a nice addition for those that do not have the Wake-Pro models.
You can read the full scoop on this accessory or as always check out Sea-Doo's accessory page.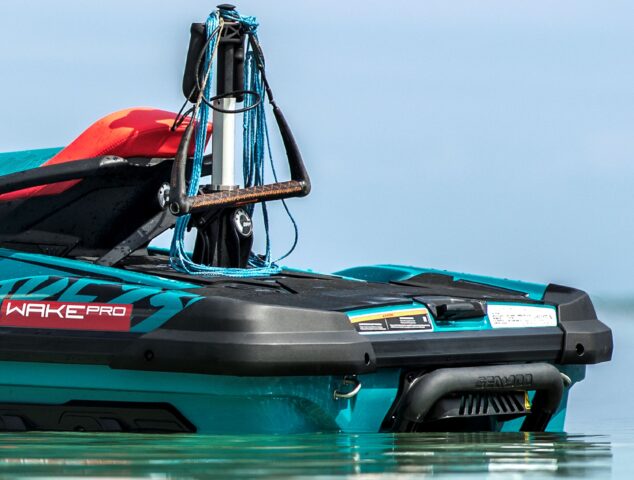 SEA-DOO LINQ RETRACTABLE SKI PYLON
The LinQ accessory system allows Sea-Doo watercraft owners to enhance their Sea-Doo life. What ever they want to do on the water, the LinQ accessories allow them to do it further, longer, and with more of the things that they want with them.
The Sea-Doo retractable Ski Pylon is making watersports easier than ever. It features a high-rise pylon to keep the rope out of the water. Built-in spotter grab handles allow for extra grip and comfort for your spotter. The pylon can easily be added or removed in seconds. Whether your wakeboarding, tubing, or skiing, the LinQ Ski Pylon makes the towing simple.
The LinQ retractable Ski Pylon comes standard on all Wake-Pro models and are sold separately for USD $314.99