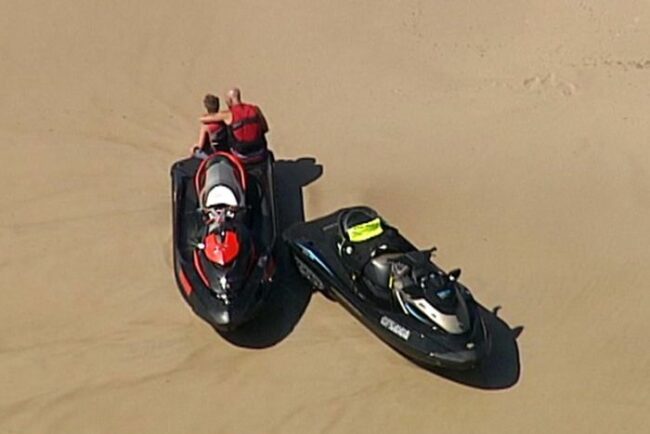 Getting caught in the roiling white wash of on-coming surf is no joke. Unfortunately, a 54-year-old man died after falling off his personal watercraft into the surf at South Stradbroke Island near the Gold Coast. At the time, the beach was populated, and several persons witnessed the accident, according to a report by NBC News Australia.
Identified as a resident of Hope Island on the Gold Coast, the man was "taken to shore by witnesses who tried to perform CPR but he could not be revived." Emergency crews were called after reports came in of a man had been pulled from the water with critical injuries. Senior Sergeant Jay Notaro declared that the man had done nothing dangerous and was accompanied by three friends when he fell into the water.
"At that time he was conscious — his friends got into the water because he started to struggle in the water … they managed to pull him to shore," Notaro said. "He went into unconsciousness. They performed CPR for more than half an hour but he passed away. Members of the public also stopped and provided assistance. I guess this is just a tragic set of circumstances I can't see anything that would have saved this man's life."
The individual was said to be properly adhering to designated go-slow rules and no anchoring for designated areas and has been absolved of any wrongdoing.