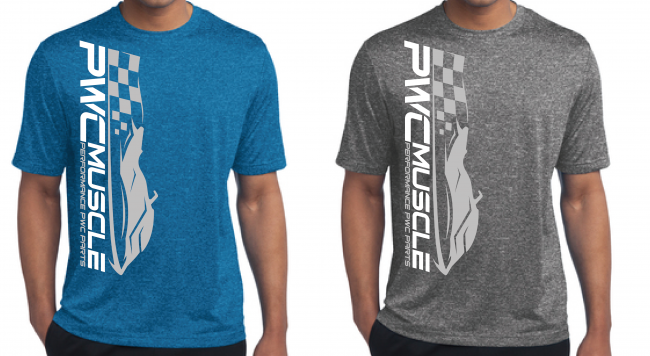 While many of you, if not all, would rather be out riding on the water than shopping with the family or doing yard work, there is one way to still be in the mood of riding your PWC. PWC Muscle is currently having a 25% off sale on their t-shirts for $18.99!
These t-shirts are made of high quality, breathable material which makes it the perfect shirt to wear during the spring and summer. They also dry quickly which makes it a great shirt to go out riding in if you plan on getting a little wet. They come in two colors, Blue Wake Heather or Vintage Grey Heather and are available in sizes from small to extra-large. They also have the PWC Muscle logo vertically on the front side of the t-shirt. You may think to yourself that you already have plenty of t-shirts in your closet, but these t-shirts show off that you are a PWC enthusiast.
If you are wanting to be the best looking individual on the block or out on the water, now is your time to buy a high-quality t-shirt at a discounted rate. This sale will not last long so now is the time to purchase your t-shirt now.