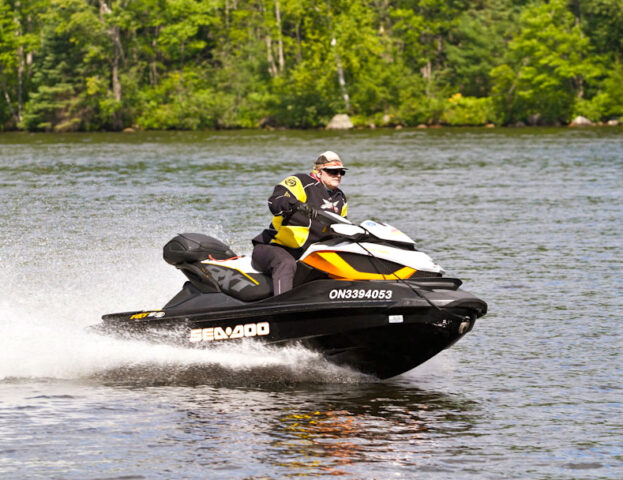 For many of us, winter is quickly approaching and the temperature is dropping. While the prime conditions for riding a PWC is in warm weather, you can still ride in the winter if you are wearing the proper attire. Here are a few tips from The Intrepid Cottager that you can use to extend your riding season.
One of the first things to keep in mind when riding in cooler temperatures is your exposure of skin. The more skin you cover up, the warmer you will be. This is due to the amount of wind your body experiences when riding. On a nice sunny day, the wind can be nice but after a few minutes of riding in the winter, you are going to want to head back in.
Starting from your head to your toes, wearing a beanie cap or mask will keep your overall body warm and reduce the amount of wind hitting your face. For your body and legs, as with hiking or doing any other exercise, dressing in multiple layers has proven to provide the most warmth. Dressing in layers allows you to take off a layer or two if you begin to sweat. The goal is to have minimal sweat because the wind will quickly make that sweat cold. Leaving you wet and cold.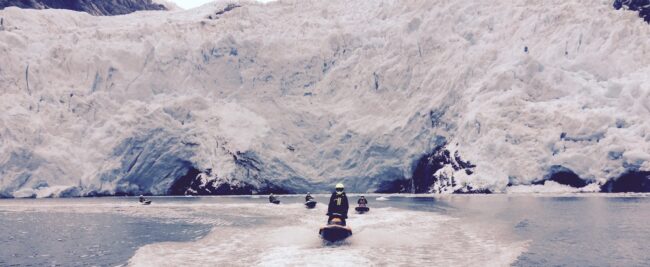 One crucial piece of footwear you should invest in is wetsuit booties. They act as a wetsuit and will actually keep your feet fairly warm. They are much like a thick sock, which means your feet will still have traction when riding and going into turns.
The last layer you should put on is a hard shell jacket. This hard shell jacket should be windproof and waterproof. Even if you aren't going to be riding hard, you will still get some mist from gliding across the water. If your jacket is not reflective, consider using a reflective safety vest. In the event of you falling off or becoming stranded, it would allow anyone looking for you to quickly spot you.
A good idea if you are planning on going out riding for a while is to bring a backpack with a thermos of hot coffee. There is nothing better than being out on the water when it is cold, drinking some hot coffee.