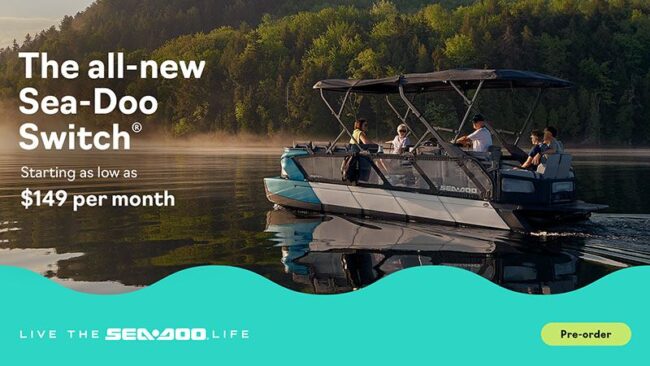 Check it out; Sea-Doo is offering 2-year coverage on select 2022 models if you pre-order by March 31st. The Sea-Doo team strongly recommends that you get your orders in as soon as possible. With Sea-Doo's and other watercraft in high demand, there is no guarantee you will receive your PWC in a timely manner. The sooner you order your Sea-Doo and pay the deposit, the better the odds that you get your machine.
With the supply chain being the disaster that it is, dealers can't guarantee you will get what you want when you want it. That's the way it is right now. One of us has been waiting since September for a couple of engines for our big boat that we live aboard. We are living the supply chain nightmare as we are sure many of you are as well. That is why we implore you to get in those Sea-Doo pre-orders!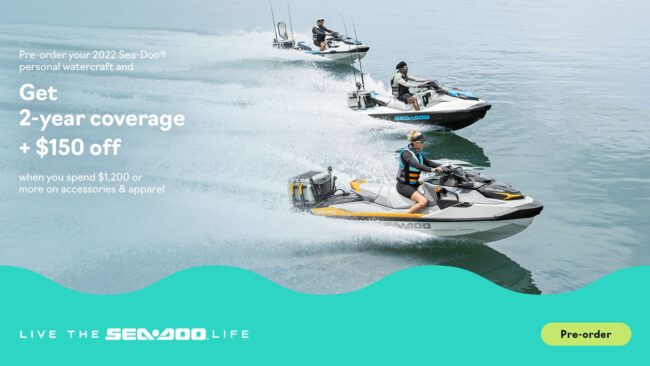 Now for the good stuff. The deal includes touring, rec-lite, recreation, tow sports, performance, and sport fishing Sea-Doo lines. The Sea-Doo Switch is included in the pre-order deal as well. Get one of them so you can have some fun family outings and everyone can get a good dose of Vitamin D. They have some bold new colorways for the Spark and some stealthy looking performance models.
When you pre-order an eligible model, you will receive a 12-month BRP Limited Warranty plus up to 12-month B.E.S.T Coverages and there's more. Spend at least $1,200 on accessories and you'll get $150 off your purchase. It will be easy to spend $1200 on stuff, especially with all the cool LinQ accessories. The deal applies to in stock items, and sorry, you can't get $150 off a trailer. Check out the new Sea-Doo models now and get your order in quickly!