I like being my own boss. Not everyone is cut out for it, but it seems to fit my personality. Years ago, my father counseled, "You're too much like me, son. You're too much of an @$$#@%& to work for anybody else." The gruff language wasn't as shocking as much as the realization that he was right. For decades I continually harbored animus towards my superiors.
Typically, my combativeness was grounded in comparing competency and the editorial direction of the publication I was working for. Admittedly, I was a really lousy employee. Sure, my work was stellar and almost always submitted earlier than the prescribed deadline, but I continually butted heads, voiced my grievances and was a general pain in the rear. Employers kept me around because I was reliable, but my attitude didn't make the decision an easy one.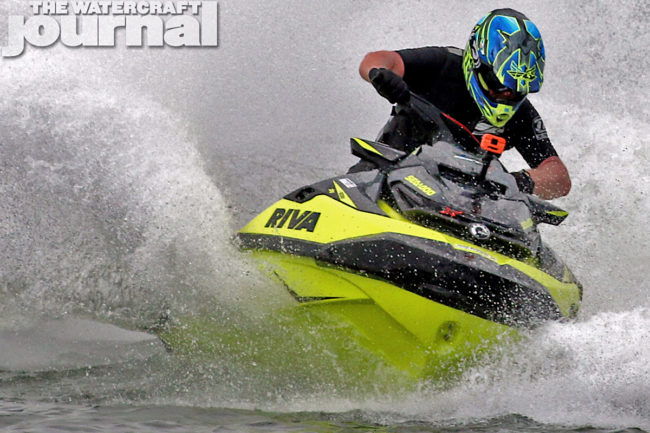 "If you think you know better, why don't you do it yourself," I was continually told, and for whatever reason, I simply hadn't thought striking out on my own was possible; that is, until 5 years ago. A couple of years earlier, I was instrumental in developing a successful model on how a subscription-free digital magazine should operate, and merely applied the same model to the personal watercraft industry. Needless to say, it took much of the industry some getting used to.
Forums had taken a while to really gain a foothold, and digital stores (such as Greenhulk.net's PWC Performance and RIVA Racing's store) were now firing on all cylinders. Inserting a digital magazine into the mix was a new concept – particularly to "old school" vendors and manufacturers. Yet, since November 1st, 2013 until today, The Watercraft Journal has welcomed over one and a quarter million readers who have read nearly three million articles.
I say this because there are those who will doubt that worthwhile change can truly happen in this small of an industry. Of course, this too was said during the two-to-four stroke conversion years in the early 2000's. "They'll never be as fast," They'll never be as fun," "Nobody wants them," and more negativity abounded in chat rooms, throughout the pits and around watercoolers. Yet, here we are. The only remaining two-stroke being Yamaha's grandfathered SuperJet, which has remained unchanged for nearly a decade due to outstanding EPA laws.
Similar to the 2007 GP1300R and the 2008 FZR SHO, Yamaha never kills one machine without a suitable replacement to take its stead (or marketshare). And with the company wholly aware of the public interest in a four-stroke standup that performs and plays as true as its predecessors, a 1,052cc TR-1 powered SuperJet is incoming. (We'll have more revelatory articles on this matter at a later date.)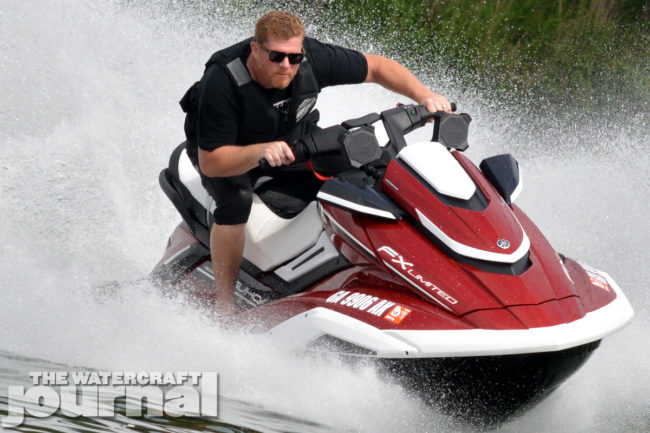 Sea-Doo of course, was key to the four-stroke's normalization into the sport – particularly through producing the first supercharged RXP making 215-horsepower. Always one to innovate, Sea-Doo is smartly imbuing its machines with modern conveyances like GPS-controlled speedometers, modular deck configurations, industry-leading ergonomics and just far too much to list within this editorial.
With a true fishing platform based on the ST3 runabout, a dedicated commercial-grade GTI for rental outfits, a Bluetooth-integrated full-color digital dashboard, and a whole lot more to be revealed for 2019, Sea-Doo will never rest on its laurels when there is virgin territory to explore. It's not just racing and hot dogging that sells PWC anymore. Manufacturers need to create machines that can meet the needs and equip riders with the product to best satisfy their particular tastes and interests. It's a helluva challenge, frankly; and they have my respect for doing such a solid job thus far.
"So, what does the future hold for our industry?" Is a question I'm often given. If American voting and economic policy continues to trend in the same vein, I see an explosion in new and returning PWC owners. Currently, 51-percent of all new Yamaha runabouts purchased are by first-time owners. That's a staggeringly optimistic demographic, and one you won't find in any other powersport. As OE's continue to build diverse craft that appeal to a wider audience of boaters, we'll see that first-time owner purchasing spread beyond Rec-Lite craft and into larger, more feature-heavy vehicles.
Personally, I'd like to see OE's and event promoters push smaller (and slower) Rec-Lite runabouts as the preferred PWC for youth and novice-level runabout racing; but that too is a discussion for a different article. And clearly, racing performance has a strong influence on sales given the wild popularity of the GP1800 (and now GP1800R) units. With the advent of the new FX hull, it'll be interesting to see how this influences future vehicle product (and sales in the coming months).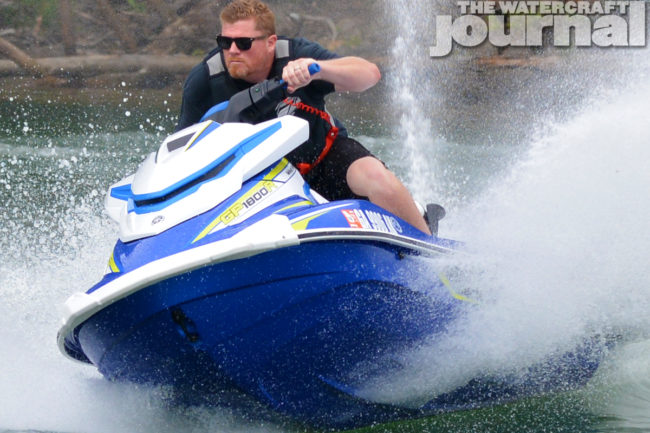 Although as minute as the changes may seem, this industry (and the sport therein) has been in perpetual flux since its beginning; from the early-to-mid 1970s until the late 1980's, much of the decade-plus was the sole property of Kawasaki's standup JetSki. By 1989, runabouts had taken hold as being super popular with consumers and sales quickly matched (and eventually surpassed) standups all the way until the early 2000's. By the mid-2000's, it was pretty obvious that the future belonged to four-stroke engines, and two-strokes were being phased out.
Interestingly, it appears that major shifts in the personal watercraft industry occur every 15 years or so, leaving one to think what will the next few years bring considering that we're due for another paradigm shift any day now. Personally, I'm quite optimistic. New vehicle sales are the highest they have been in 11 years. The product being offered in showrooms today are some of the fastest, most advanced and versatile yet. Facilitating change requires boldness, and I believe there's no shortage of it coming from our industry. It's a pretty exciting time to be a jet skier.
Go Get Wet,
Kevin